Quickslide Welcomes in the New Year!
Share this story!
Share this post to any popular social media, email it to a friend or print it off.
---
Goodbye 2022, and hello 2023! Last year was an incredible year for everyone at Quickslide: we won awards, broke sales records, and made product and company improvements across the board. Just as the year was coming to a close, we managed to win one of our industry's most coveted awards: Fabricator of the Year 2022 at the G Awards, as well as Best Vertical Sliding Windows at the National Fenestration Awards. We're glad to be welcoming in the new year off the back of such an exciting achievement!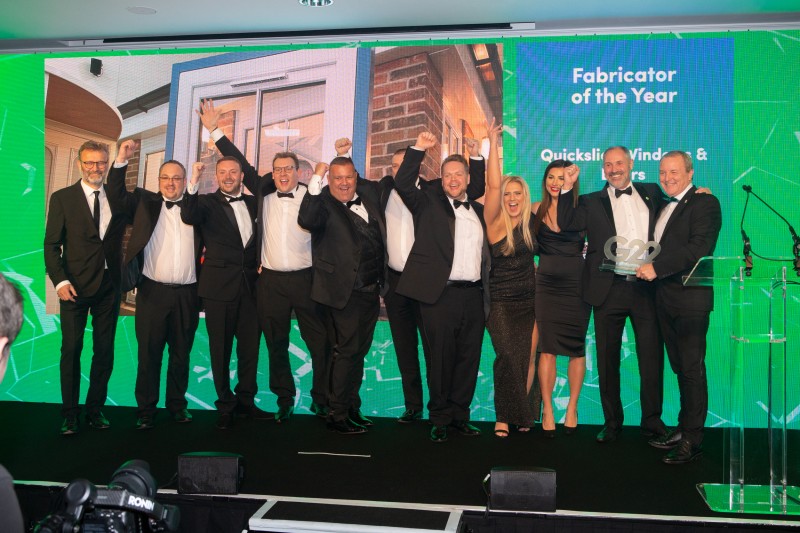 In 2023, we're aiming for more and more success. Back in December, many of you will have seen our 12 Days of Christmas announcements. We revealed some exciting new product and company developments, some of which have already been released. However, initiatives like our brand-new dual foiled finishes, online quoting tool, and revolutionary Indi-Fold Doors are still on the horizon. Not to worry, there's not long left to wait!
Over Christmas we've reshuffled our three main factories to make room for a state of the art cutting centre. We'll be taking receipt of the new equipment early this year and with it comes a whole wealth of benefits including increasing efficiency. To top it off it'll provide our Trade Partners, and by extension homeowners across the UK, with excellent quality not available anywhere else. As well as increasing efficiency, our production capacity will increase and the quality of products we manufacture will improve. Watch this space for further announcements as we welcome in the new year.
Please note, our news articles are relevant and accurate at the time of release, but as technical developments dictate, and times goes by the information in this article may no longer be applicable. If you have questions, please contact us using our online contact form or call us on 03332 412 240.