Quickslide wins Fabricator of the Year at the G Awards!
Share this story!
Share this post to any popular social media, email it to a friend or print it off.
---
This past Friday, members of our team travelled from Yorkshire to London to attend the G22 Awards, where we were nominated for two industry awards. We're incredibly proud to announce that we've returned home with the Fabricator of the Year award! The G Awards are well respected and some of the most prestigious awards in our industry, and we feel honoured to be presented with the top accolade!
Our entry titled 'How Quickslide uses technology to become a role model fabricator' concentrated on our determination to develop and implement digital solutions to modernise our business and drive customer service right from initial customer enquiry, through production to delivery.
We have an amazing team, and our entry highlights the importance of every single member of staff.
Manufacturers of windows and other glass companies across the UK compete for these awards, and Quickslide was up against six other finalists for specifically the 'Fabricator of The Year' title on Friday. Our dedication and efforts over the past 12 months paid off and resulted in Quickslide bringing home a glittering glass trophy!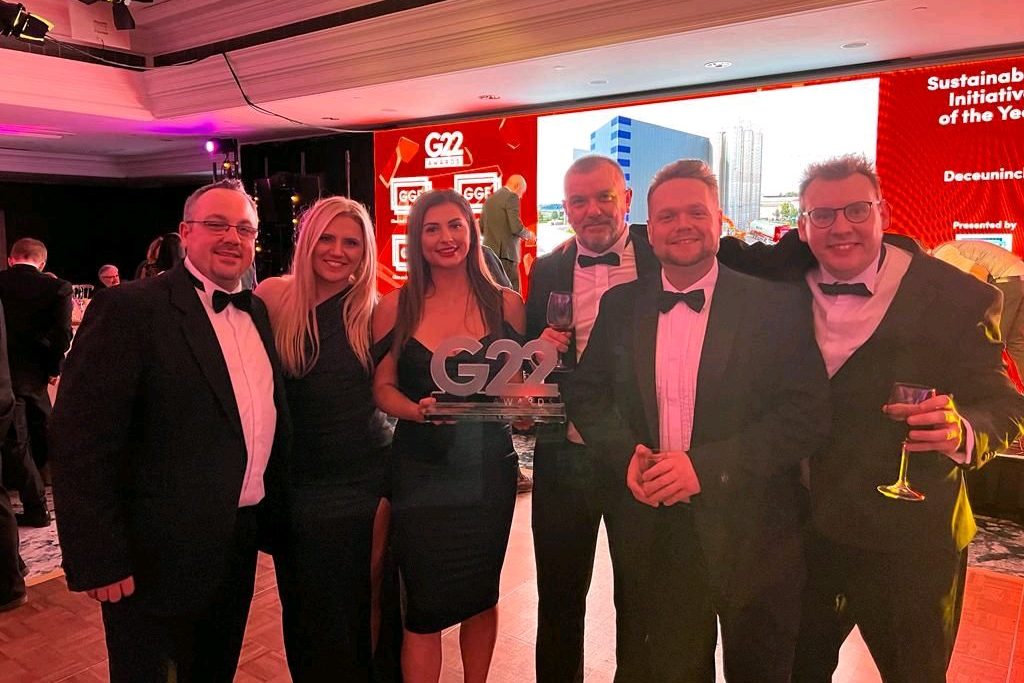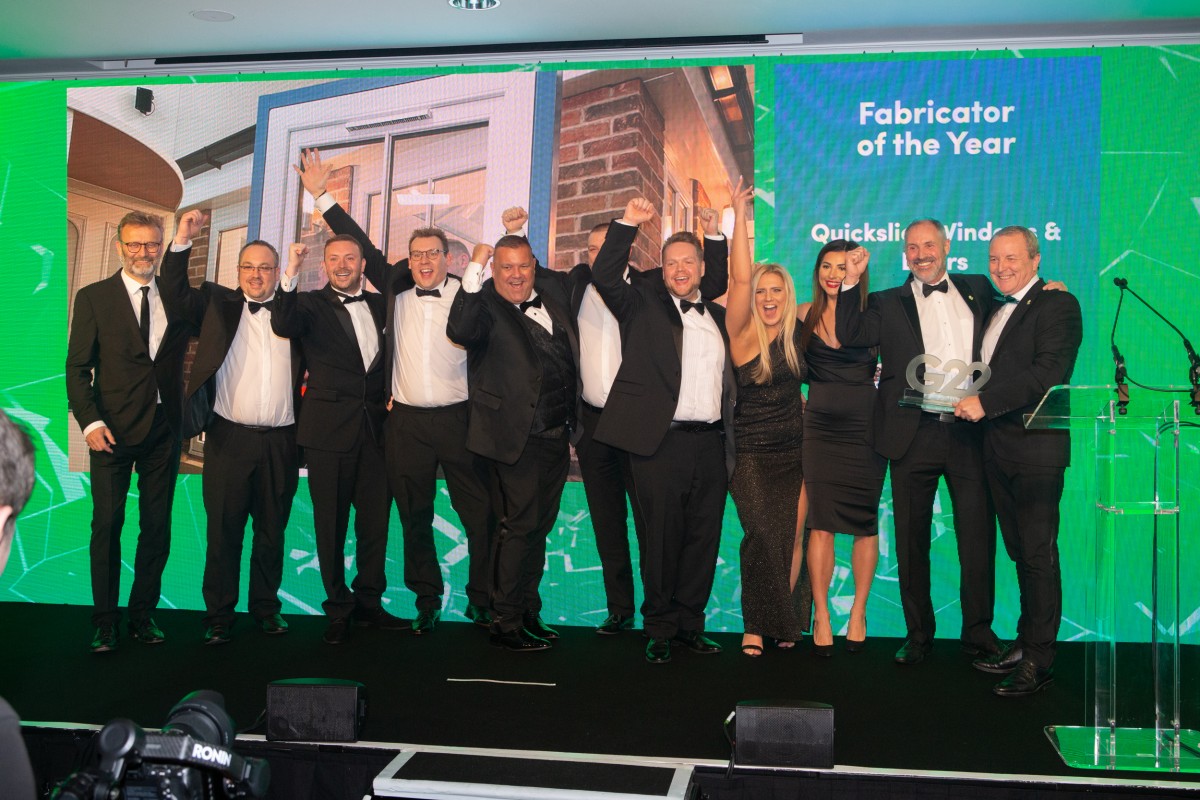 The win does not just represent Quickslide's success, it also celebrates our staff, customers, suppliers, and industry friends who support us. The number of entries this year was record-breaking high, which only amplifies the importance of the amazing and award-worthy work our team continue to carry out.
After being presented with the award, our team had a great night celebrating our win alongside many of the industry's key suppliers, manufacturers, and installers at the 5-Star Intercontinental Hotel in London. The night was hosted by renowned comedian Hugh Dennis, who fabulously managed to crack a few classic double-glazing jokes before presenting the winners with their awards.
What are the G Awards?
The G Awards have been recognising and rewarding excellence in the glass and glazing industry for 18 years and are well regarded as the most prestigious industry award a company like Quickslide can hope to achieve. They recognise people in all areas of the industry, from manufacturers to installers, glass companies to prominent industry individuals.
What does this mean for Quickslide?
While Quickslide represent outstanding manufacturing and our aim for the future is continuous improvement in any event, the Fabricator of the Year award proves our excellence. We've worked hard to be worthy of this award but that certainly doesn't mean that now is the time to rest on our laurels. We'll continue to innovate and develop to future-proof our business. There's always room for improvement!
Please note, our news articles are relevant and accurate at the time of release, but as technical developments dictate, and times goes by the information in this article may no longer be applicable. If you have questions, please contact us using our online contact form or call us on 03332 412 240.