Quickslide celebrate World Quality Day!
Share this story!
Share this post to any popular social media, email it to a friend or print it off.
---
Today is #WorldQualityDay and we look at the value of quality as an entity that requires constant attention and maintenance. Paramount quality and compliance continue to enhance our reputation of being the UK's leading windows and doors manufacturer.
Quickslide are audited on a bi-annual basis by the UK's leading Window, Door & Glass Certification Provider CENSolutions, to ensure we are fully compliant with the product standards relevant to the manufacture of our glass and frames. We have been awarded The Gold CMS Certification Mark, which is their highest level of certification, and we are assessed for the quality of our products and the operation of our systems and procedures.
On our recent assessments we have achieved the highest scorings to date with the following results:
Aluminium Windows & Doors: 100%
PVC Windows & Doors: 96%
Insulated Sealed Glass Units: 98%
Our Windows and Doors are tested on an annual basis for compliance with PAS 24:2016 (Enhanced Security) and BS 6375 (Weather Performance), and our manufacturing processes are also externally verified by ER Certification who assess Quickslide to ensure that we are carrying out the required testing and manufacturing accordingly, to satisfy the requirements of the product standards and the certification schemes.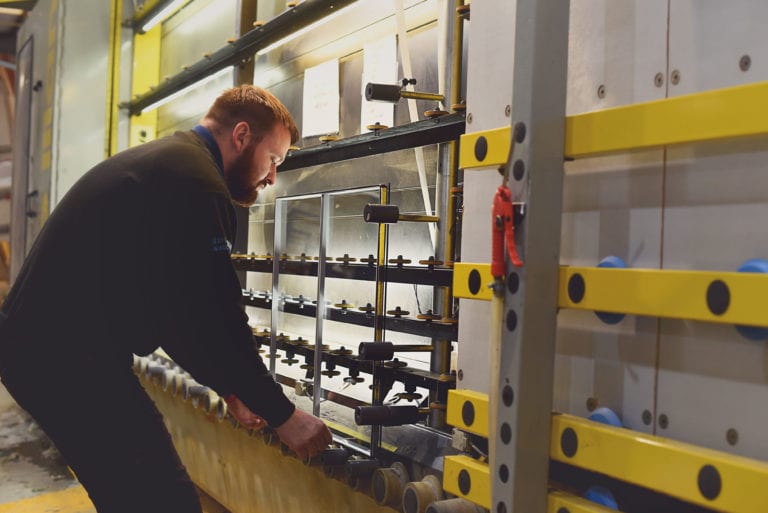 High Quality Raw Materials
Over the last year we have taken further steps to ensure a higher standard of quality by implementing regular quality reviews with our senior management team, factory team leaders, logistics manager and our customer care team. These reviews have been invaluable in ensuring our high standards are maintained, and any improvements made if required. If any quality issues are raised, we undertake a root cause analysis to stop them re-occurring. We have also recently begun to have regular meetings / virtual catch ups with our supply chain to look at ways to improve our working relationship and ensure the quality of the products we receive from our suppliers meet our high standards.
Internal Quality Inspections
Quality has become the market differentiator for most companies and to exceed our customers' expectations we carefully control the quality of every aspect of our production process. In our uPVC sliding sash window factory we have a very thorough Quality Control process in place. Designated fabricators are scheduled to take ownership of checking and signing off the overall quality of the window at every single station throughout the manufacturing process. These fabricators must check the welds, aesthetics, functionality & operation, glass, and cross reference the actual specification with the ordered specification as the window goes through production. We do this, not only to assure our high levels of quality but also to detect if any of our fabricators are require training in certain areas.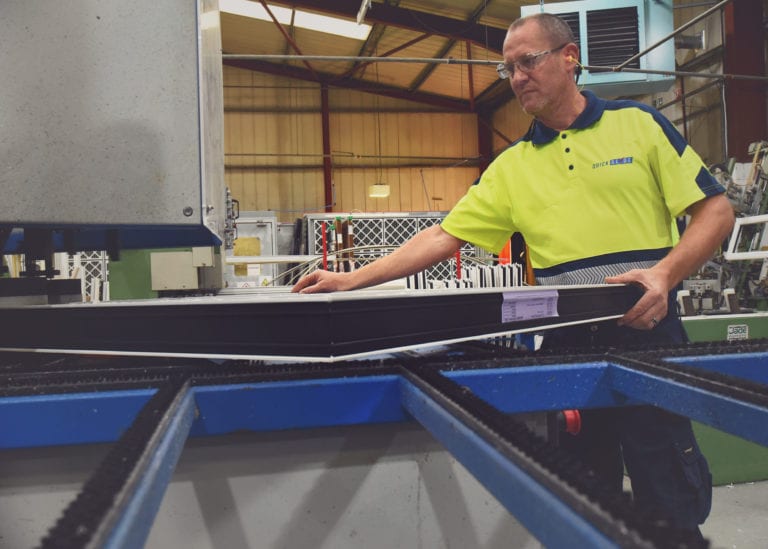 Internal Quality Inspections
Every morning our machine operators check their designated machines. They check the overall functionality of the machines, test the emergency stop button and ensure that nothing is inside the machine before running it. At the end of the day all machines and the area around them, must be thoroughly cleaned.
Once or twice a year, we fully shut down every single machine for a full maintenance check and risk assessment. The full maintenance check is our version of a car's MOT test.
If you are looking for a window and door supplier who believe quality is paramount look no further than Quickslide.
Please note, our news articles are relevant and accurate at the time of release, but as technical developments dictate, and times goes by the information in this article may no longer be applicable. If you have questions, please contact us using our online contact form or call us on 03332 412 240.