Quickslide welcomes new Group Operations Director
Share this story!
Share this post to any popular social media, email it to a friend or print it off.
---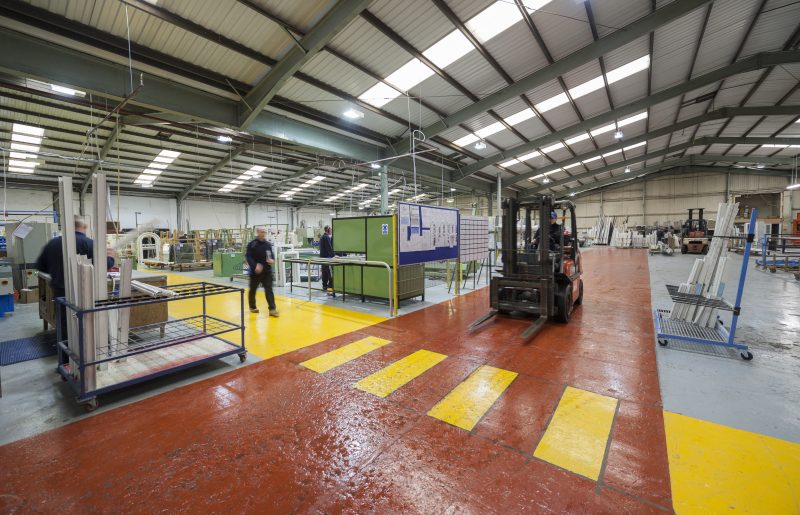 Quickslide has welcomed Mark Scaife as its new Group Operations Director. In this role, Mark will take responsibility for the leadership and management of all business operations of the leading windows and doors fabricator, both tactically and strategically.
"I'm delighted to have joined Quickslide and I look forward to helping the leadership team move from great to outstanding," said Mark.
Explaining what his objectives will be in the new role, Mark said: "Quickslide is a market leader in sliding sash windows, and I want to develop a longer-term strategy for operations that meets the aspirations of the business to stay best in class, as well as develop KPIs and scorecards that will help drive our ambitions in customer service, quality, people and process capability and reliability."
Mark has many years of experience in the industry, including ten years as Group Operations Director and three years at COO level. He is also a qualified engineer and Lean Sigma Black Belt and system deployment champion, certified and experienced in optimising processes for speed and quality.
Quickslide's Managing Director Ben Weber said: "Mark's expertise and experience is just what we need to continue with our committed focus on further improving the service and quality of our offering, and is in line with our goal to remain at the very forefront of the industry. We welcome Mark to the team as we look forward to exciting times ahead."
The Quickslide Team
Interested in a career at Quickslide? Head over to our careers page here on our website to explore our available vacancies. You can speak to our HR department by contacting us using our online contact form or calling us on 03332 412 240.
Please note, our news articles are relevant and accurate at the time of release, but as technical developments dictate, and times goes by the information in this article may no longer be applicable. If you have questions, please contact us using our online contact form or call us on 03332 412 240.