Quickslide rolls out £2.7m Investment Plan
Share this story!
Share this post to any popular social media, email it to a friend or print it off.
---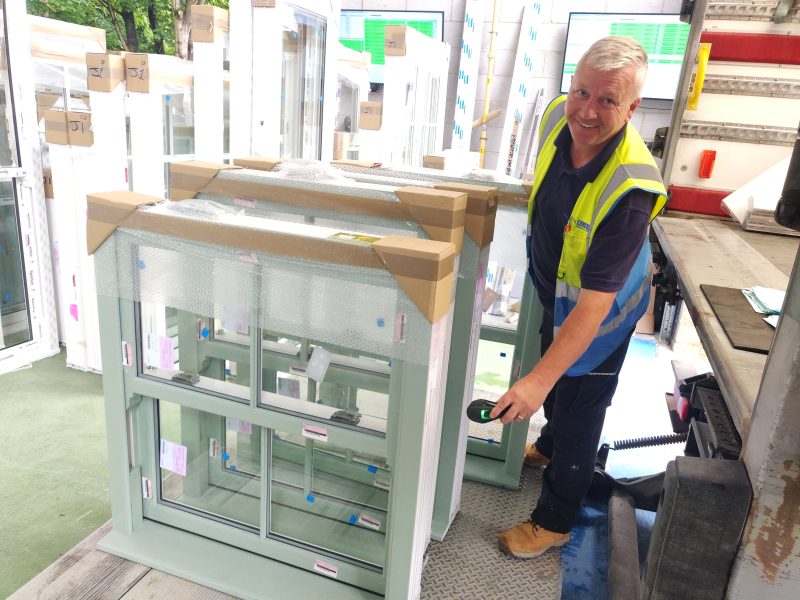 Leading PVC-U sash window manufacturer Quickslide has announced a £2.7m investment plan to be carried out over the next 18 months, including development of its vertical sliders factory through increasing levels of automation, as well as the launch of a revamped website to help Trade Partners better tap into customer demand for VS and heritage windows.
In phase one of the staggered plan Quickslide is making a major investment in a new one-of-a-kind cutting centre for its vertical sliders, as part of a bigger re-layout of the VS factory. This equipment is heavily automated and thereby able to achieve sustained and standardised repeatability of quality, which in turn will increase overall efficiency and production capacity, whilst giving Quickslide greater flexibility to develop future product offerings – some of which are kept tightly under wraps for now.
As well as ensuring a reliable and high-quality service to customers, improving the automation of production will mean staff can be redeployed where they are better needed, helping improve the smooth flow of operations at a challenging time for recruitment in the industry.
Online, a new website – launching soon – will help drive organic growth. While the site's front-end appearance and navigation has been kept familiar to ensure ease of use, behind the scenes investment in clever new lead generation tools will help tap into customer demand.  Quickslide Trade Partners will gain access to their own dashboard where leads can be effectively managed, essentially functioning as a complementary CRM system. Further investment in SEO will drive more customers to the site.
Quickslide Chairman Adrian Barraclough said: "Our focus at Quickslide has always been to grow with our partners, not on behalf of them. It's for this reason that we make ongoing investments in the first-rate products and services that our Trade Partners consistently need, in order to help them satisfy exacting homeowners and foster growth within their own businesses."
Quickslide's Legacy Sash Window
Quickslide's Sash Window was successfully designed to truly encapsulate the character and aesthetic charm of windows created in a by-gone era, whilst still delivering the high levels of quality and performance that are essential to modern day fenestration.
Our offer of Heritage-style windows is one of the most comprehensive in the market and distinguished by the attention to detail that is so important to the discerning owners of traditionally-styled homes.
Interested in our windows? Get a quote using our online pricing tool. Get started on your next project by finding your local installer today. If you need us, contact us using our online contact form or call us on 03332 412 240.
Please note, our news articles are relevant and accurate at the time of release, but as technical developments dictate, and times goes by the information in this article may no longer be applicable. If you have questions, please contact us using our online contact form or call us on 03332 412 240.