Front Door Installation Guide
Share this story!
Share this post to any popular social media, email it to a friend or print it off.
---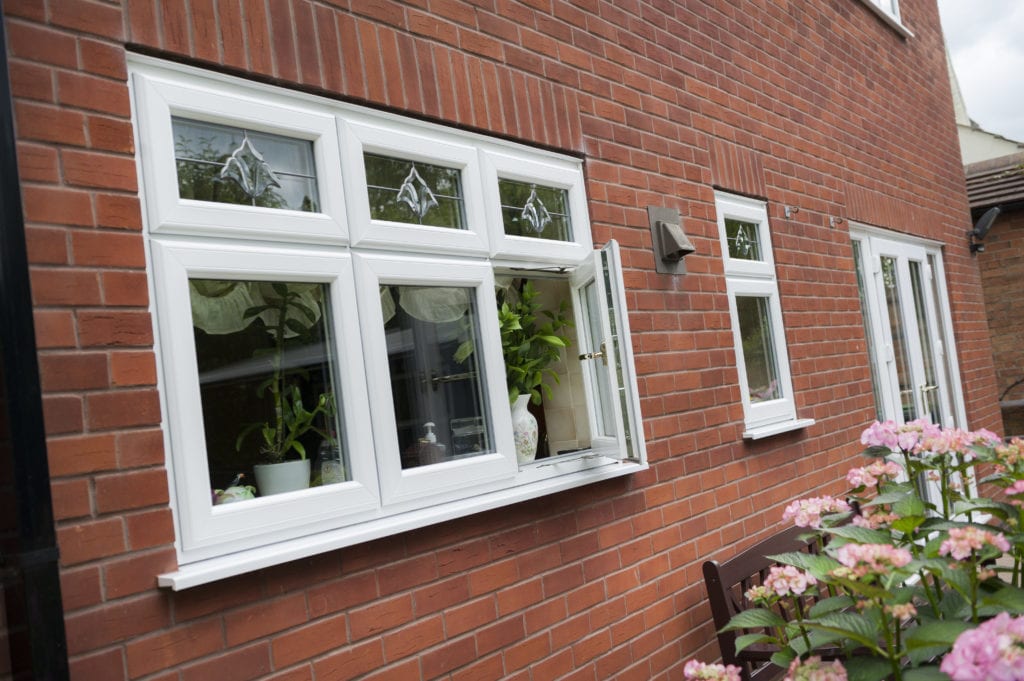 Introduction
Front doors are fundamental to any home and provide many security and weather resistance benefits. With a successful and intact installation, homeowners can feel secure within their property for years to come. If you have any questions about your front door, please contact the manufacturer to ask any specific questions.
Any front door installation should be done by a professional as it can be a complicated task and will involve tools. If you feel comfortable enough to carry out the installation, we have compiled our top tips so that you can put together your front door for your property. Please feel free to get in touch with us if you have any questions.
Tools & Equipment
There are various tools you may need on hand for a front door installation. It is best to check with the manufacturer to have the right equipment for your front door. We advise that you have the following tools to hand:
Hammer
Pry Bar
Tape Measure
Miter Saw
Caulk Gun
Nails
Levels
PPE equipment, including safety glasses
We also recommend that you have all the necessary safety gear to protect you from any debris.
How Long Does It Take?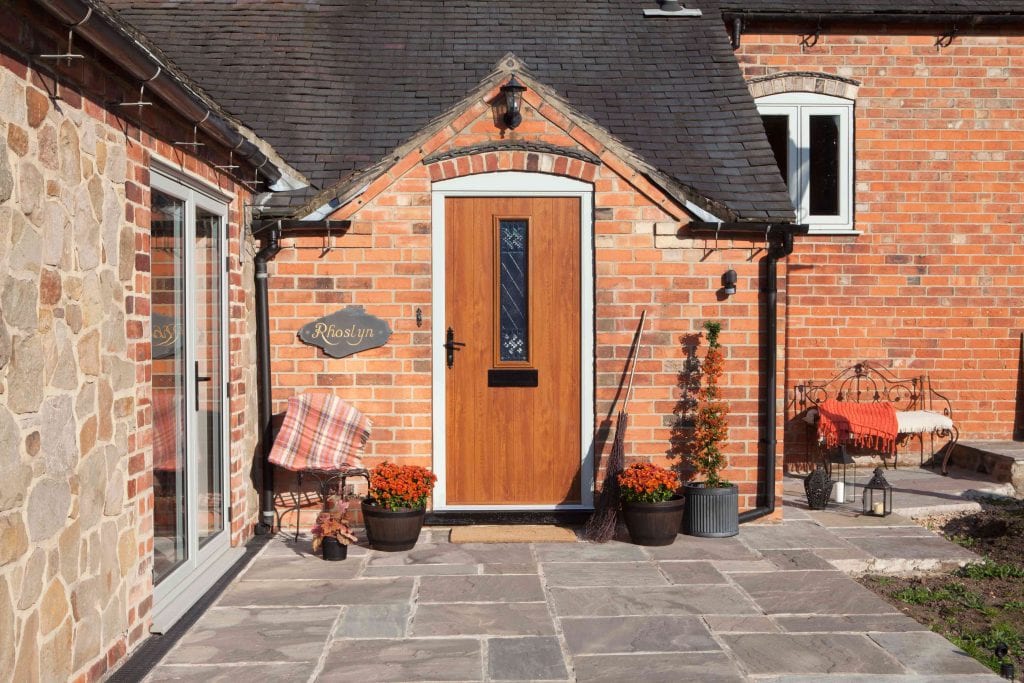 It would be difficult to say for certain how long it would take as each front door is different. If you are replacing a door, please add on an hour or so as you have to remove the existing door with care before fitting the new one. If you would like to find out the specific time based on your order, please get in touch with us to discuss your project.
Step 1 – Remove Existing Door
Before you start to fit the new replacement front door, you want to ensure that you remove the existing door with ease. To prepare for the new front door, you must check that the area is clear of furniture and that everything is covered with protective sheets.
We advise doing final measurements of the door before removing it so that you can check that the door will fit perfectly. The last thing you want is to remove a door and realise that the new front door won't fit!
To remove an existing door, you will need to remove the door leaf, hinges, and fittings before removing the frame. Once these have been removed, you can now take off the frame using a saw to cut any mountings. A crowbar is especially handy during this section to ensure that all gaps are seen.
Step 2 – Place The Front Door
Once you are happy that the existing door has been removed and there are no obstructions, you can go ahead to fit the new front door. The first thing you need to do is place the front door within the centre of the opening. Please ensure that you have space around the frame to make room for the sealant.
Make sure that you have plenty of packers and wedges to hand, as you will now need these to fix the door within the right position. Continue to check that there is enough spacing for sealant between the frame and the brickwork.
Step 3 – Fix The Frame
Before you fix the frame, you need to check that you have the threshold and the hinges completely level so that they can be fixed properly.
When you fix the hinged side of the door and the packers, we recommend that you do this in four places, and a long spirit level can help you do this alongside permanent packers.
The final part will be to fit the door leaf back onto the hinges. By closing the door and adjusting any fixtures, you will be able to check that the door works correctly.
Front Door Installation Questions
We have years of experience in the manufacturing industry and can guide you on your new front doors' best course of action. Get in touch with us using our online contact form, and a member of our friendly team will get back to you as soon as possible. Alternatively, give us a ring on 03332 412 240 and speak directly to one of our team members.
Please note, our news articles are relevant and accurate at the time of release, but as technical developments dictate, and times goes by the information in this article may no longer be applicable. If you have questions, please contact us using our online contact form or call us on 03332 412 240.