Energy Efficient Windows & Doors
Share this story!
Share this post to any popular social media, email it to a friend or print it off.
---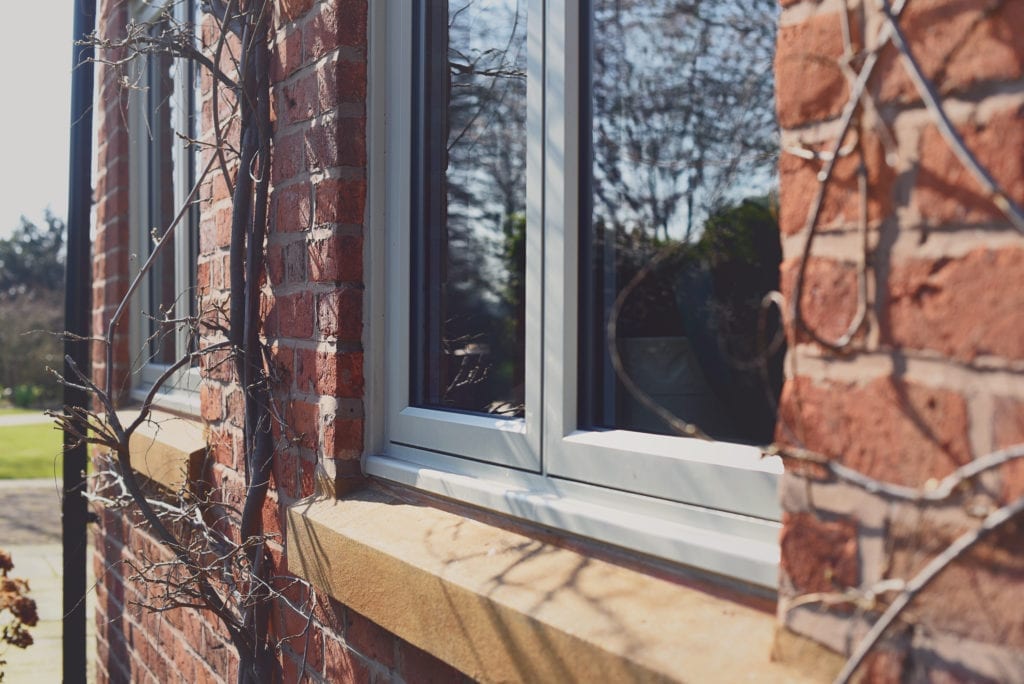 With fuel prices constantly on the rise, energy efficiency is crucial. Our windows and doors are built to last and to resist the ever-changing conditions the British weather throws at them without losing their immaculate appearance. Windows allow you to create an internal ambience full of natural light and when required you can open the sashes to let fresh air flow through your home. When the sashes are shut, the role of the window is to ensure that nothing, but light can enter. New windows are made using modern technology and elements that have been thoroughly tested to ensure unbeatable weather performance and energy efficiency. Energy efficient windows can be achieved through different elements such as material, profile construction and glazing.
How can you improve the energy efficiency of windows?
If you want the best energy efficient windows, you should start by looking at the construction of the window frame. You want to make sure that the frame used in making your new windows is multi-chambered using air as an insulator to stop warmth escaping. Any of our windows and doors are made using multi-chambered profile in your choice of either uPVC or aluminium.
Any home needs glazing to provide it with light, heat as well as ventilation, which in turn will enhance the comfort of the living space. Here at Quickslide we use Low-E glass to maximise the solar gain in winter and control it in summer. Solar gain is the term used to explain the effect the sun has on a building. Low-E coated glass has been designed to prevent heat from escaping through your windows and according to our glass supplier, Pilkington, by installing Low-E windows, you can significantly improve your Window Energy Ratings and reduce the amount of energy lost through your windows by up to 75%!
Which windows are most energy efficient?
Most people are familiar with the rainbow 'energy label' on white goods such as fridges and washing machines. These also apply to windows and doors. Our windows and doors are available with an energy rating of up to 'A', which is top in class for energy efficiency. To meet part L of the building regulations, your new windows must come with an energy rating of at least 'C'. Any reputable manufacturer such as Quickslide will produce energy efficient windows with energy ratings that surpass the energy efficiency standards set out by building regulations. Even 'C' rated windows are very energy efficient and can according to the Glass and Glazing Federation save you up to as much as £425 on your household bills. Instead of looking at the overall window energy rating (WER), your windows can also comply with part L of building regulations by having an overall u-value of less than 1.6W/m2K. The lower the u-value the less heat will escape through the window and the higher the thermal efficiency.
The energy efficient windows and doors offered by Quickslide are made to order and you can therefore opt for any additional product features and upgrades that will improve the overall energy efficiency of the product. The difference in energy performance between a standard side or top opening casement window and a sliding sash window is minimal. Both window types are very energy efficient and with the right upgrades such as argon gas in between the cavity of the double-glazed units both windows can achieve an energy rating of up to 'A'. Our sliding sash windows offer u-values as low as 1.4W/m2K and our triple glazed aluminium casement windows offer u-values as low as 1.2W/m2K – the difference in thermal efficiency between the two window styles is insignificant.
The most energy efficient window offered by Quickslide is by a small margin the double-glazed classic casement window in uPVC.
You may have heard that triple-glazed windows are the best for energy efficiency, but in fact double-glazed windows in the UK will offer near enough the same energy ratings and u-values as triple-glazed styles. The difference in thermal transmittance between double- and triple glazing will likely go unnoticed, but the difference in cost will not.
The best frame materials for energy efficient windows
When you are buying energy efficient windows, you should ideally look for uPVC, aluminium or timber. With its multi-chambered profile, a uPVC window will offer the best in thermal efficiency. The chambers act as pockets, which help to eliminate thermal bridging (conduction of heat from the inside to the outside and/or cold from the outside to the inside).
Our uPVC window frames are available in a vast range of colours to match our range of energy efficient patio doors and French doors.
If you are looking to buy energy efficient aluminium windows, you should make sure that the aluminium used is thermally broken. Any of the aluminium windows and doors made by Quickslide feature a polyamide strip fixed inside the aluminium frame creating a barrier between the internal and external temperatures. The strip is of a very low thermal conductivity to ensure that very little heat and cold is transferred through the window frame, resulting in an improved energy efficiency.
Are windows with high energy ratings more environmentally friendly?
In theory, windows with high energy ratings will be more environmentally friendly because they will help to reduce the amount of energy required to heat your home, which in turn will reduce carbon emissions.
Energy efficient windows for the Green Homes Grant Scheme
In September 2020, the government will initiate a new scheme that will allow homeowners to get funding for home improvements such as double-glazed windows and doors. You can use this calculator to find out if your home could benefit from energy saving improvements – if your home is classed as below average, get in touch to find out how we may able to help improve the energy efficiency of your home with new windows and doors.
You can find out more about the Green Homes Grant Scheme here.
Please note, our news articles are relevant and accurate at the time of release, but as technical developments dictate, and times goes by the information in this article may no longer be applicable. If you have questions, please contact us using our online contact form or call us on 03332 412 240.