Brighouse Sports U16 Football Boys Say Thank You!
Share this story!
Share this post to any popular social media, email it to a friend or print it off.
---
On Saturday the 3rd of August, the young lads from Brighouse Sports U16 Football Team got up early to spend the morning at our showroom in Brighouse, West Yorkshire. They'd organised to wash our showroom windows to show their appreciation. The team approached Quickslide as they were looking for support from local businesses to raise money for their trip to Valencia this upcoming October. As one of the biggest employers here in Brighouse, we're always happy to support our community and to see it blossom and succeed. Also, being a family-owned business, we understand the value of supporting those next in line and it was therefore equally important for us to support a young passionate team keen to stay the course and work hard to reach their goals.
Thank you to the U16 Brighouse Sports Football Team for leaving us with a spotless showroom and we wish you all a fantastic trip to Valencia.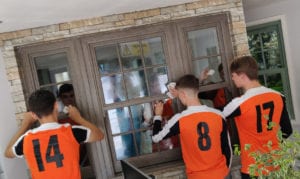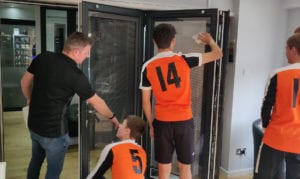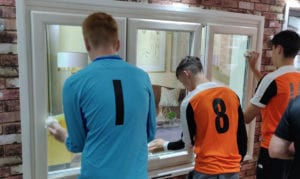 Please note, our news articles are relevant and accurate at the time of release, but as technical developments dictate, and times goes by the information in this article may no longer be applicable. If you have questions, please contact us using our online contact form or call us on 03332 412 240.