What Are Sliding Sash Windows?
Share this story!
Share this post to any popular social media, email it to a friend or print it off.
---
Sliding sash windows are identified by their vertical opening sashes. Consisting of two framed window sashes, this distinctive style is perfect for any property that requires a traditional touch. This versatile window design can be customised with various colours and hardware accessories to complement each home.
Our advanced and innovative manufacturing allows our uPVC sliding sash windows to provide homes with a plethora of practical benefits. Our sliding sash windows come with double glazing as standard to help to improve insulation and thermal performance. Additional features such as weather bars are fitted so your new windows can adapt to each weather condition.
Here at Quickslide, we manufacture and supply high-quality uPVC sliding sash windows to installers across the UK. The uPVC profile that we use boasts modern benefits that do not compromise our window's period aesthetic. Our uPVC sliding sash windows are our flagship product that will complement both residential and commercial properties.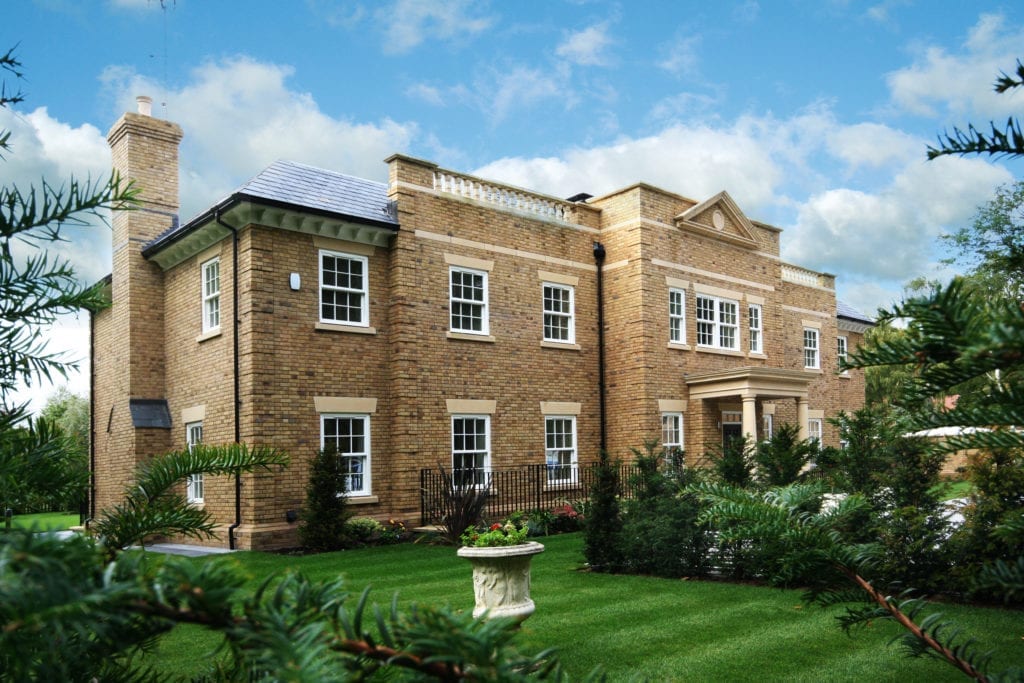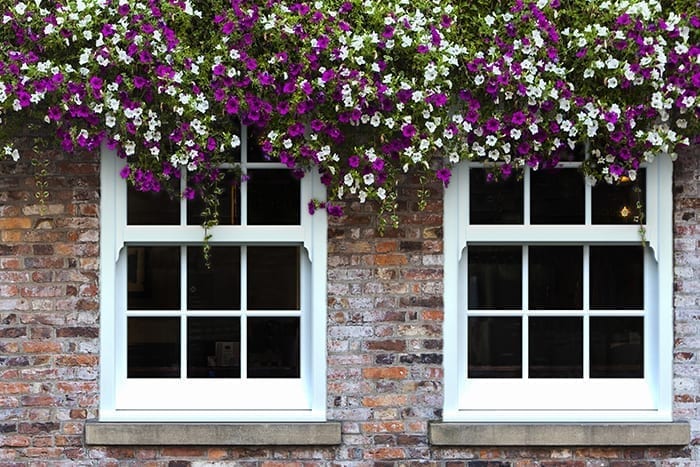 Authentic Design
Sliding sash windows are fitted with multiple design features to add to the characteristics of the window. The combination of the ovolo frame and the run-through sash horns will help to add a timeless feel to homes. Each of our uPVC sliding sash windows is tailored to match the dimensions of your next project.
The sliding sash windows that we offer come in a gorgeous woodgrain effect to help keep their authenticity. Whether you are looking for a heritage feel or something more modern, you can design your windows to meet your needs. A wide range of hardware is available in a selection of colours to complement the sliding sash windows.
Enhanced Thermal Performance
The uPVC frame used for our sliding sash windows is multi-chambered, making them very energy efficient. The chambered profile acts as a thermal barrier helping to prevent possible heat loss. Our sliding sash windows come with 24mm double glazed units as standard that will help to retain the property's natural heat, regulating the temperature throughout the year.
The combination of the insulating frame and double glazing can achieve a 'B' energy rating and a U-value of 1.6W/m2K. If you choose to upgrade to have argon gas, your windows can achieve an 'A' energy rating and a U-value as low as 1.4W/m2K. Homeowners can improve their energy savings and lower their monthly bills.
Weather-Resistance
The modern features of sliding sash windows allow them to adapt to each weather condition. It can be difficult to keep up with the everchanging UK weather. However, our windows are designed to last. Several properties in our windows, including weather bars, hold excellent resistance against the elements.
Homeowners can have peace of mind that our sliding sash windows will help prevent unwelcome draughts and water ingress from entering their homes. With all our uPVC sliding sash windows, we offer a 10-year manufacturing guarantee. This will give you confidence that we have built a quality window that can stand the test of time.
Advanced Security
We know how important safety is to homeowners, and our uPVC sliding sash windows can provide them with high levels of security. Our products are fitted with high-quality locks to ensure that people can feel safe in their homes at all times. Each lock is tested to check that it complies with the latest regulations.
For anyone looking for additional reassurance, the sliding sash windows that we offer come with a high security upgrade package that meets the requirements of PAS 24. Sliding sash windows are very advanced and can secure homes against unwanted intruders.
Sliding Sash Windows and Listed Buildings
Sliding sash windows are a fantastic option for any listed building that requires renovation. There are various attributes that our windows can offer that will help enhance the heritage aesthetics of the building itself. The mechanical joints, astragal bars and deep bottom rails will be excellent features for any listed building.
A lot of planning goes into designing projects for listed buildings, which may require detailed information about our sliding sash windows. If you have any questions about the heritage details of our windows, get in touch, and we will be happy to offer our expert and professional advice.
Sliding Sash Window Prices
Interested in our uPVC sliding sash windows for your next project? Find your local installer by entering your postcode. You can also use our handy online design tool to create windows that meet your specifications. Simply enter your dimensions and preferred style, and we will get back to you with a bespoke price.
If you require more information about our sliding sash windows, get in touch through our online contact form. A member of our friendly team will get back to you and answer any questions that you have. You can also give us a call on 03332 412 240 and have a chat with us.
Please note, our news articles are relevant and accurate at the time of release, but as technical developments dictate, and times goes by the information in this article may no longer be applicable. If you have questions, please contact us using our online contact form or call us on 03332 412 240.