Looking back at the success of Make it with Quickslide
Share this story!
Share this post to any popular social media, email it to a friend or print it off.
---
Aiming to celebrate our huge £2.7 million investment over the past two years, more specifically our bespoke £1.5 million Schirmer machine, we invited industry editors to visit Quickslide HQ back at the beginning of October. Following an extensive presentation about Quickslide's ethos and our new Schirmer machining centre from our Chairman Adrian Barraclough, we invited all 12 editors down to our busy and fully operating sliding sash window factory.
Guided by our very own Quickslide experts, the editors took a tour of each station in our factory, before being given their task for the day: making a sliding sash window the old-school way, by hand! Everything was planned out to give the editors the opportunity to really get stuck into each station and make the most of their time in the factory.
Station One
Station One was a tour of the Schirmer Cutting Centre, where each of the three teams got to see exactly why we're so proud of our new machine and why the investment makes sense. We've invested over £1.7million into the 4,120 sq ft machining centre, plus several months of designing, setup, and training required to fully integrate the Schirmer into our sash window production.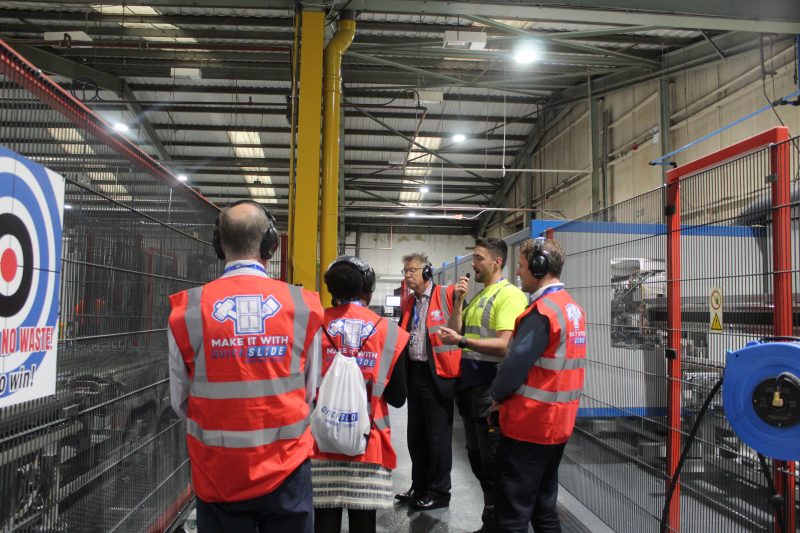 Station Two
The editors then moved onto a more hands-on station. Under the instruction of our expert fabricators, they began the process of manufacturing a sliding sash window. Station 2 was dedicated to profile cutting, reinforcing, and milling, and the editors had to figure out how to decipher the complex rules around reinforcing.
Stations Three and Four
Welding, Corner Cleaning, and Mechanical Joints was next in store for Station 3. The editors were tasked with operating the machines used for welding and corner cleaning, as well as helping create our authentic mechanical joints. Finishing touches like the colour-matched woolpile and beautiful tilt and locking mechanisms were added at the next station!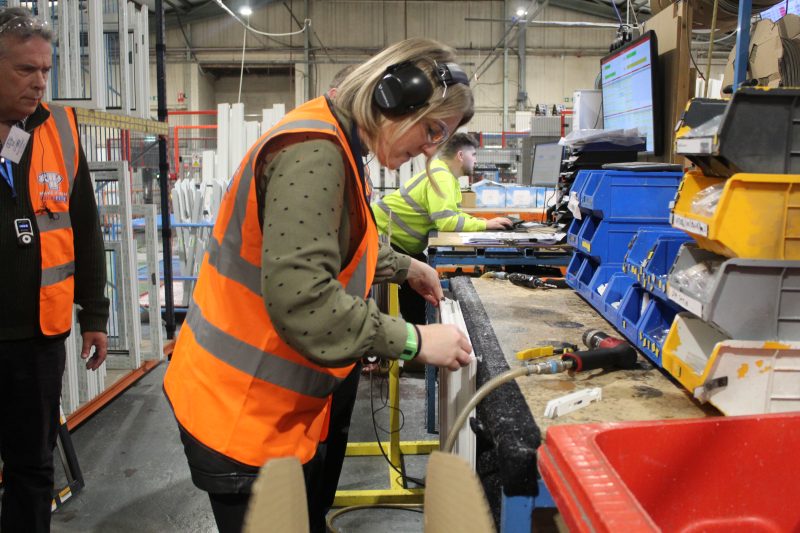 Finishing Up
The editors finished their time in the factory with an extensive tour of the rest of the stations from our Production Manager Lyndon. The windows made by each team of editors were then quality checked, to ensure the best work received the highest awards that evening. They also had the opportunity to look around our loading bay, which was full to the brim of windows and doors ready to be loaded onto our delivery vehicles the following day.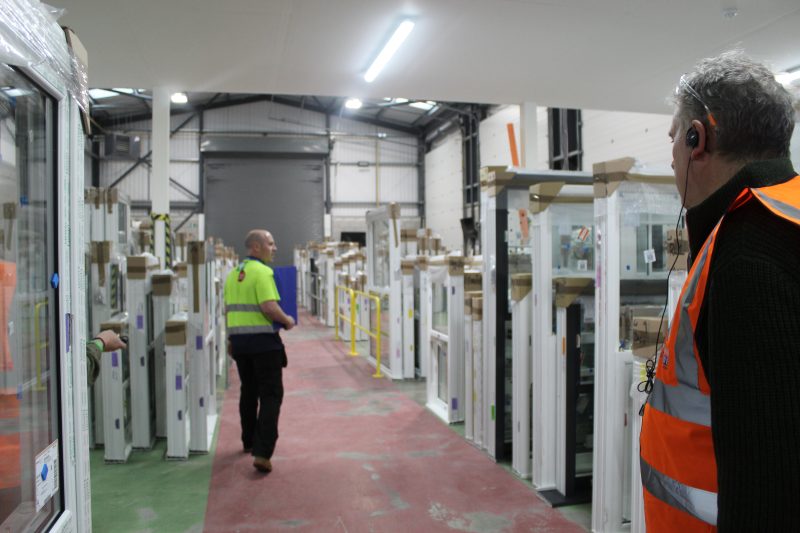 Our Schirmer Machine
The lesson of the day was to experience the positive difference our new Schirmer machining centre has brought to the fabrication process. Compared to the efficiency and accuracy of our new machine, making windows by hand is a much more time-consuming task, and leaves more room for error. The one-of-a-kind Schirmer machining centre arrived at Quickslide back in June 2023. It took three days and six lorries to deliver the machine from Germany, then a week to assemble it and then a further four weeks to integrate it into production.
Our Future Investments
Sliding sash windows are arguably a lot more complex to manufacture than standard side-opening casement windows. Therefore, investments such as the new machining centre are crucial to stay ahead of the game by bringing faster lead times, an all-time high On-Time-In-Full, and increased capacity to our sliding sash factory. We have another £1million investment lined up for 2024 and we can't wait to reveal the developments we have in store, and who knows we might even invite the editors to come back next year. If not to see new machinery, then at least to compete for the golden trophy of Make It With Quickslide 2024.
Please note, our news articles are relevant and accurate at the time of release, but as technical developments dictate, and times goes by the information in this article may no longer be applicable. If you have questions, please contact us using our online contact form or call us on 03332 412 240.