NEW Visofold 1000 Slim Coming Soon
Share this story!
Share this post to any popular social media, email it to a friend or print it off.
---
Conventional bi-folds are still the number 1 garden door choice. With no signs of interest faltering, here's what you can look forward to from mid-August 2023! Our extensive range of aluminium windows and doors is growing! With the addition of the new Visofold 1000 Slim from our long-standing aluminium extruder Smart Systems, we're excited to offer the latest and greatest our industry has to offer. This new, slimmer system is available in a range of opening configurations. It's the perfect match for almost any property.
Quick-Glaze Bead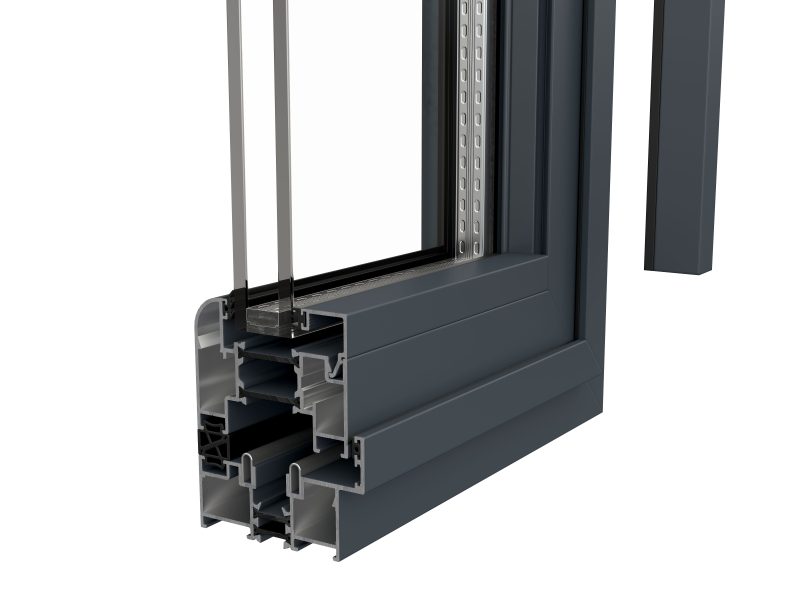 Visofold 1000 Slim is also quicker and easier to install, creating a smooth installation from start to finish for both fitters and homeowners. This is largely due to the new Quick-Glaze Bead; supplied cut to size. They're fitted with co-extruded gaskets that are so easy to fit, you only have to tap them in and the glazing is sorted. With our new Quick-Glaze Bead you can finally wave goodbye to the time-consuming wedge gasket. The installation and glazing process will be considerably faster and more straightforward, therefore more cost effective.
An added benefit of the Quick-Glaze Bead is faster fabrication. The glazing gasket is now integrated into the slim aluminium profile, making the process much more straightforward for our expert aluminium fabricating team. Faster fabrication means fast consistent lead times, it's as simple as that.
Slimmer Sightlines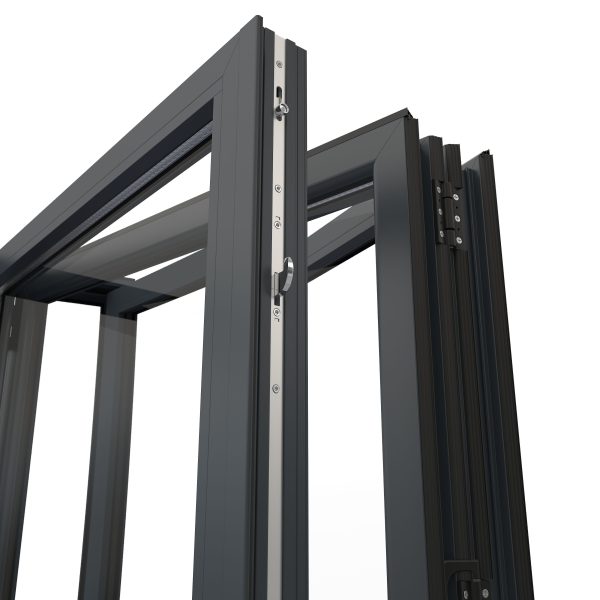 By reducing the sightlines by 10mm to 122mm, Visofold 1000 Slim provides larger, uninterrupted openings and makes the most of the light and space available. Rest assured; slimmer sightlines have no effect on the security of the system. Due to the inherent strength and durability of aluminium, the profile is robust and can carry large, glazed units and is a genuine long-life product. For added security, choose our optional upgrade to PAS 24.
Contemporary Square Sash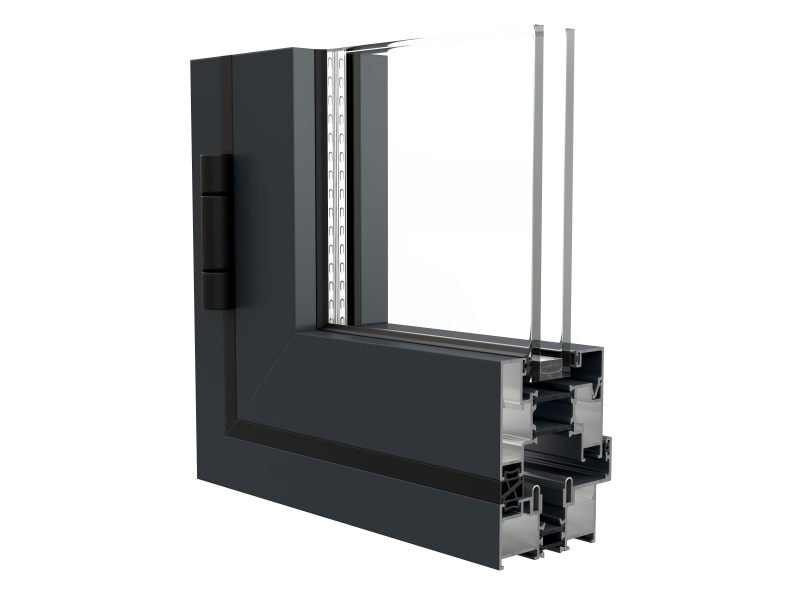 Quickslide's existing rounded sash bi-fold will be discontinued and the new Visofold 1000 slim bi-fold will be available with a square sash only. Bi-fold doors are super contemporary and as such we've decided to offer the modern square sash design in place of the dated round sash.
Heritage black 'steel' replica art deco windows and doors are currently all the rage; but the opportunities are immense because this style embodies not only windows and French doors, but also bi-fold doors! With the square sash, we can replicate steel-looking doors by adding flat horizontal and vertical surface bars to the doors.
Adjustable Jamb
For the convenience of installers and fabricators alike, Quickslide will now be fitting an adjustable jamb to certain door configurations as standard. The adjustable jamb will make squaring faster in situations where the aperture may not be 100% straight because of imperfect brickwork. The adjustable jamb simplifies the installation even further and it can save the installer time on site by reducing the time it takes to install the door square by using packers only.
Energy efficiency
Will the slimmer frames mean homeowners sacrifice on energy efficiency? Of course not! Visofold 1000 Slim can achieve U-Values as low as 1.3W/m2K, keeping the heat in even when the outside temperatures plunge. As the standard Visofold system, the bi-fold doors have been vigorously tested to help ensure they can create that all important barrier between the inside living space and external elements. Rest assured that this new slim bifold system consistently performs to the highest standards.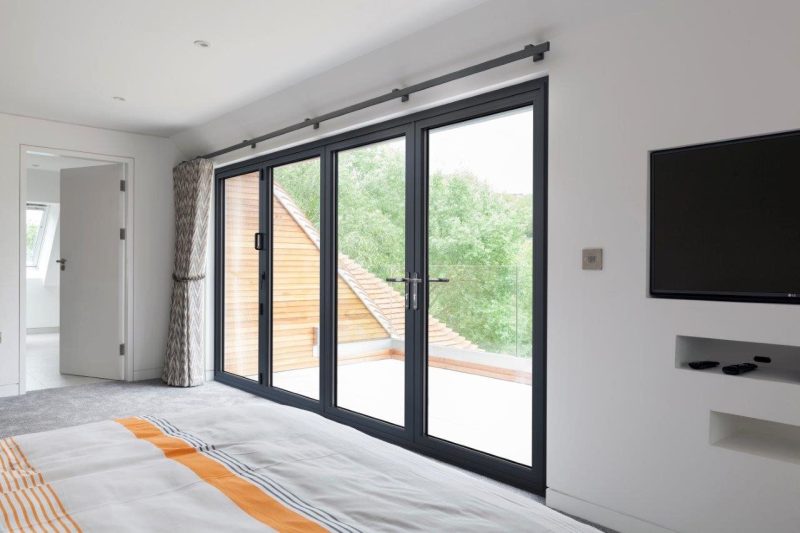 A Classic Slim Bifold Upgrade
Visofold 1000 Slim will be our standard bifold system in place of the current Visofold 1000. The benefits are virtually endless for us, our trade partners, and the British homeowners. The new slim bi-fold doors will be available to order from the 14th of August 2023. Price requests can be emailed to sales@quickslide.co.uk.
Please note, our news articles are relevant and accurate at the time of release, but as technical developments dictate, and times goes by the information in this article may no longer be applicable. If you have questions, please contact us using our online contact form or call us on 03332 412 240.