Quickslide's one-of-a-kind machining centre begins operations in UK first
Share this story!
Share this post to any popular social media, email it to a friend or print it off.
---
Quickslide has invested in a new bespoke machining centre that will improve the quality, efficiencies, and lead times for its production of vertical sliders, along with enabling the flexibility to develop future product offerings, some of which are kept firmly under wraps for now.
The only one of its kind in the UK, the £1.5m Schirmer machining centre, purchased through Winmac, arrived at Quickslide's Brighouse HQ last month. It took three days and six large lorries to deliver the machine from Germany, followed by a week to assemble it and then a further four weeks to put it into commission. The machine is so advanced and unlike any off-the-shelf cutting centre that Quickslide's software supplier, Business Micros, had to build reinforcing into their software. Now, finally, the machining centre is set to be an integral part of production.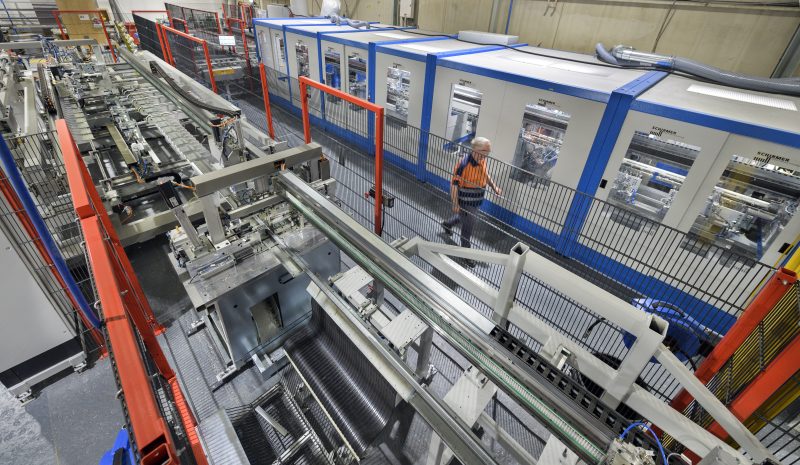 "This is our biggest investment to date," says Quickslide's Managing Director Ben Weber. "So many people have been involved at so many levels to get the machine here, and we're delighted to be at the point now where it's up and running, and quickly transforming production.
"The machining centre enables us to really optimise our material use, helping us address the rising cost of raw materials, particularly of steel that we've seen since covid, as well as having many other automation benefits for our production efficiencies. For example, we currently have six people employed on the manual reinforcing process – automating this means they can now be redeployed elsewhere where they are most valuable.
"The machining centre comes with two milling stations as opposed to our one currently, which will really increase our capacity for truly authentic heritage VS – particularly when it comes to mechanical joints – without adding to our lead time."
It also means Quickslide's existing Schirmer cutting centre, bought only three years ago, will now be moved to uPVC casement production, where it's expected to increase material optimisation by 12-15% by introducing dynamic batch optimisation through off cut utilisation.
"Automating these processes is better for us, better for our customers and better for the planet," says Ben.
"We've always been clear at Quickslide – we're not here to sell windows, we're here to make sure our customers can. Quickslide is a business for the long-term, and we plan as such. Investing in automated machines will drive repeatability of excellent quality, bring improvements to efficiencies and lead times, all of which have a direct and positive impact on the success of our trade partners."
Please note, our news articles are relevant and accurate at the time of release, but as technical developments dictate, and times goes by the information in this article may no longer be applicable. If you have questions, please contact us using our online contact form or call us on 03332 412 240.