See you at the Homebuilding and Renovating Show in Surrey!
Share this story!
Share this post to any popular social media, email it to a friend or print it off.
---
Once again, we're exhibiting at the Homebuilding and Renovating Show. This time, it's at Sandown Park in Surrey on the 1st and 2nd July! We're bringing Indi-Fold Doors and our award-winning Sliding Sash Windows along with us, as well as a few lovely members of the Quickslide team. It's not long to go now, and we can't wait to see you all next week.
The Homebuilding and Renovating Show is always great fun, we're a business for the long-term, plan as such and attend as often as we can. Back in March we were at the NEC in Birmingham with our Indi-Fold doors and back in November of last year we were at the Homebuilding Show in Harrogate once again demonstrating our Indi-Fold Doors and Sliding Sash Windows.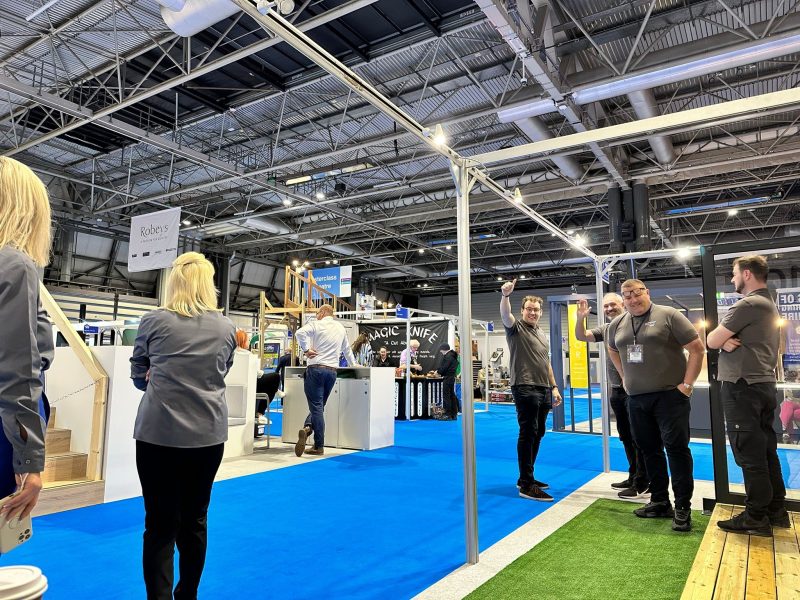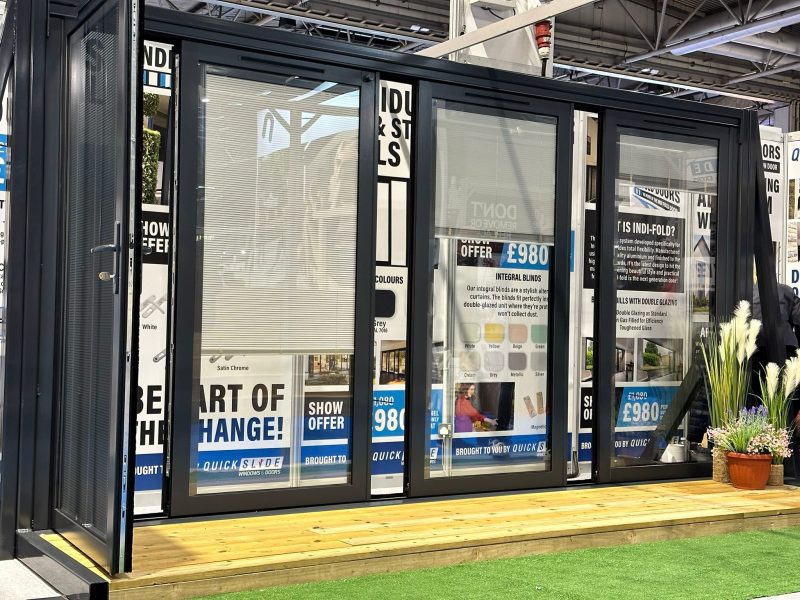 Indi-Fold Doors
Visit our stand (S459) to chat with us about the new revolutionary Indi-Fold door system. A modern twist on the classic bifold design, every panel of the Indi-Fold can slide and stack completely independently. Made from high-quality aluminium and perfected by our manufacturing experts right here in West Yorkshire, Indi-Fold Doors are finished to the highest standards.
Want to see how it all works? We'll have one of our brand-new Indi-fold doors on our stand, and our team can tell you everything you want to know.
As our flagship product, it's only right we bring our award-winning sliding sash windows with us. With a range of bespoke options available, from authentic sash window features and realistic woodgrain finishes to building regulation compliance without sacrificing the ever-important aesthetics of sash windows.
Last month, we unveiled a new 37mm slim midrail coming to our Legacy sash window model. At the time of writing this, we're working hard on the final touches to make sure it's ready to be introduced as part of our range later this year! If you've got questions about our upcoming developments or just want to know more, our team will be more than happy to discuss our exciting plans for the future.
Grab your free tickets and head down to Surrey, we can't wait to see you! Homebuilding & Renovating Show
Please note, our news articles are relevant and accurate at the time of release, but as technical developments dictate, and times goes by the information in this article may no longer be applicable. If you have questions, please contact us using our online contact form or call us on 03332 412 240.