Indi-Fold: fully tested, compliant and ready to be installed!
Share this story!
Share this post to any popular social media, email it to a friend or print it off.
---
As one of our most exciting recent developments, we're thrilled to announce that Indi-Fold Doors are now officially ready to be installed in new-build homes up and down the country.
The Indi-Fold System has been compliant for refurbishment projects since it's launch under the Quickslide name, and we continue to love working with installers across the UK to improve existing homes. Part of being compliant, means testing the product to ensure it can withstand British weather standards for water tightness, air tightness and wind load. Now that the doors have also passed the enhanced security standards, we can't wait to start seeing these doors being installed in new-build homes.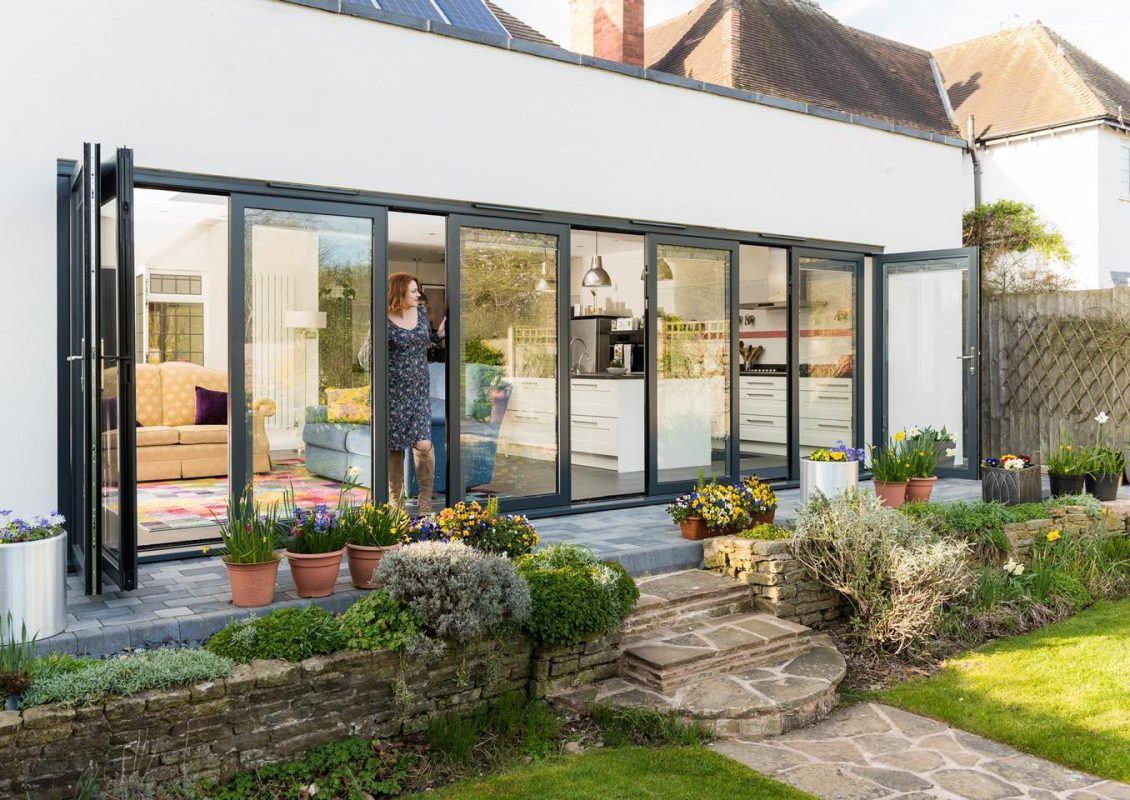 New-build properties must follow stricter building regulations than refurbishment projects, and a key difference is the security requirements. Windows and doors in new-build properties need to be PAS 24 certified, while refurbishments typically don't need to follow the same requirements.
What is PAS 24?
PAS 24 (Product Assessment Specification) is a security standard regarding the building regulations that ensures that UK homes are secure against unwanted intruders. Since October 2015, PAS 24 has been required on new-build homes to comply with Document Q.
To be PAS 24 accredited, windows and doors need to pass specific security tests. So, just a few weeks ago, we sent a set of Indi-Fold doors to pass their final security checks. Each part of the door is tested from the hardware to the frame, to make sure potential intruders are unable to break in.
Wondering if your next project will need to be PAS 24 approved? Our handy requirement calculators make it easy to check what building regulations you'll need to follow. From security to U-Values, we can help. If you'd like to talk to our team about building regulations, we'll be more than happy to chat! Just get in touch with us.
Slide & Stack Doors: The Latest Trend!
The revolutionary new system has an almost endless list of benefits and is hugely popular with contemporary homeowners. With a range of versatile configurations, it's easy to customise to make Indi-Fold a perfect fit. The modern slide and stack design combines style and practicality to create the perfect results. We also offer Indi-Fold doors in three stunning colours: black, anthracite grey, and white. Whatever your preference, we can help!
Want to add Indi-Fold Doors to your range? Become an Indi-Fold distributor today.
Please note, our news articles are relevant and accurate at the time of release, but as technical developments dictate, and times goes by the information in this article may no longer be applicable. If you have questions, please contact us using our online contact form or call us on 03332 412 240.