Will Quickslide Sliding Sash Windows withstand draughts and leaks?
Share this story!
Share this post to any popular social media, email it to a friend or print it off.
---
While the days grow darker, the weather worsens and energy prices are soaring, you'll surely want to do all you can to insulate your home and protect it from the cold temperatures and the diverse British weather conditions. That's why we make sure our windows exceed UK requirements for wind and water ingress, so homeowners across the country can feel safe in the knowledge their windows have been tested to withstand the unpleasant British weather conditions.
Windows with great weather performance test results can also save you money on your household bills! Draughty windows are no good news for your finances as you'll likely have to up the temperature of your heating to combat for heat loss, which can cost a small fortune with current energy prices.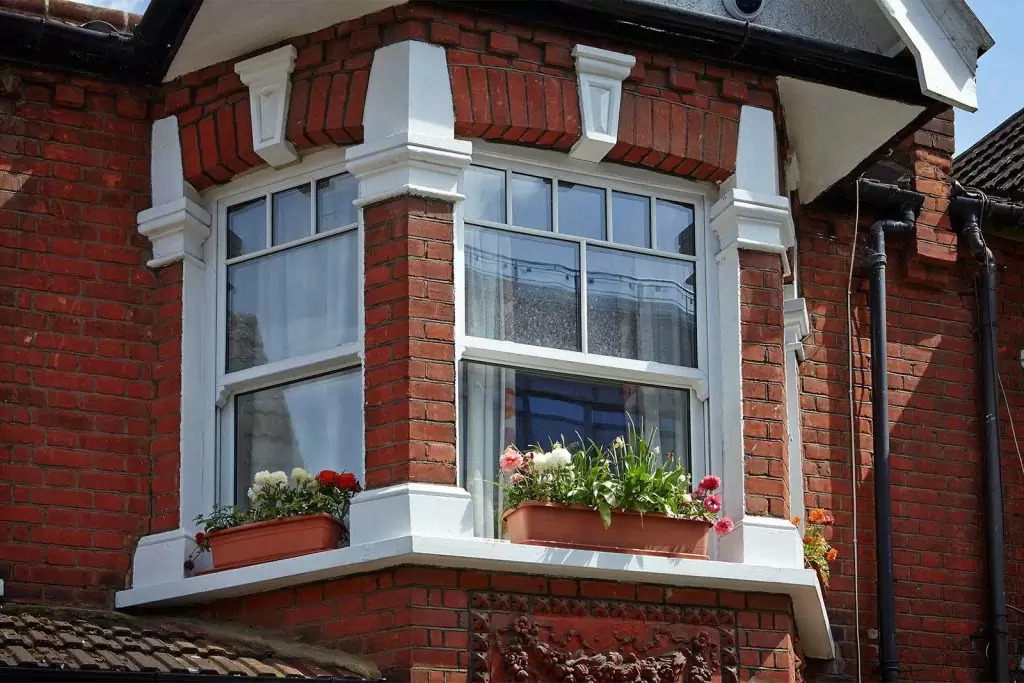 Will Sash Windows let in draughts?
While no windows are 100% windproof, our sliding sash windows have been tested to levels that equal hurricane conditions! We're constantly working on improving and developing our windows and doors, and this focus on continuous improvement is reflected in our impressive wind testing results.
The wind testing for Sliding Sash Windows is extensive, with five different categories from air leakage to safety gusts. Our results were as follows:
Positive and Negative air leakage at ranges up to 70mph (above the minimum UK requirements of 49mph).
Positive and negative Wind pulses at 105mph (above UK minimum of 75mph).
Positive and negative Wind Loads at 99mph (above UK minimum of 80mph).
50 positive and negative cycles at 70mph (above UK minimum of 50mph).
Positive and negative safety gusts at 120mph (above UK minimum of 99mph).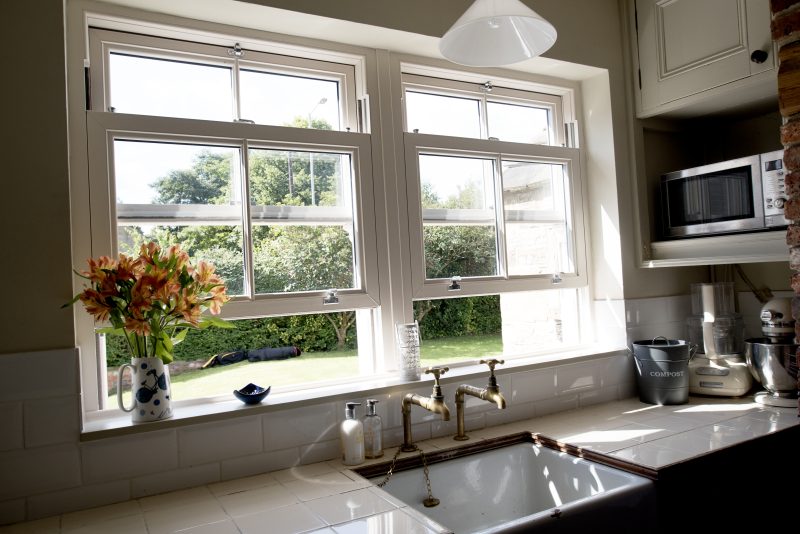 Are Sash Windows resistant to water infiltration?
Quickslide are market leading manufacturers of sliding sash windows and for the past 20 years we've invested heavily in refining our window design to offer British homes a window solution that not only looks great but also acts as barrier against the weather. We consistently outperform the UK minimum standards in all areas of weather testing and water infiltration is no exception.
If your windows are leaking, please check that the installation was carried out properly or that the sealant hasn't been compromised.
As expected, at our latest weather test our windows performed exceedingly well when tested for water leakage. UK minimum requirements state windows need to be able to withstand 100Pa of pressure. Our sash windows were exposed to roughly 300 litres of water and eventually leaked at an incredible end pressure of 250Pa – more than twice the minimum standard. Standard water testing consists of 6l of water per minute for the following times and pressures:
15 minutes with no pressure
5 minutes with 50Pa of pressure – approx. 20mph
5 minutes with 100Pa of pressure – approx. 29mph
5 minutes with 150Pa of pressure – approx. 35mph
5 minutes with 200Pa of pressure – approx. 40mph
Got more questions about our Sliding Sash Windows, or any of our other windows and doors? Check out our FAQ page for answers to some of our more common questions, or contact our team and we'll be happy to help.
Please note, our news articles are relevant and accurate at the time of release, but as technical developments dictate, and times goes by the information in this article may no longer be applicable. If you have questions, please contact us using our online contact form or call us on 03332 412 240.