We're finalists for Manufacturer of the Year
Share this story!
Share this post to any popular social media, email it to a friend or print it off.
---
We're thrilled to announce that we've been shortlisted as a finalist for the prestigious Manufacturer of the Year award at the Business for Calderdale Awards 2023!
This award celebrates the economical contributions of manufacturers in Calderdale. The award was created to recognise manufacturing companies with less than 249 employees who are dedicated to consistent development and growth. A business must demonstrate innovation in their products and/or processes, as well as having a fully engaged workforce.
Our Developments
We have a deep commitment to improving our work practices. Driving efficiency, improving quality control, ensuring on-time delivery, and reducing our carbon footprint. We have 210 skilled local employees with over 900 years' collective experience at Quickslide, producing 1700 products per week. Quickslide's entry was centred on our constant focus on progression and advancement. As an industry role model, we are a progressive, forward-thinking business, proven by our £2.7 millions of investment since February 2022 in systems and equipment.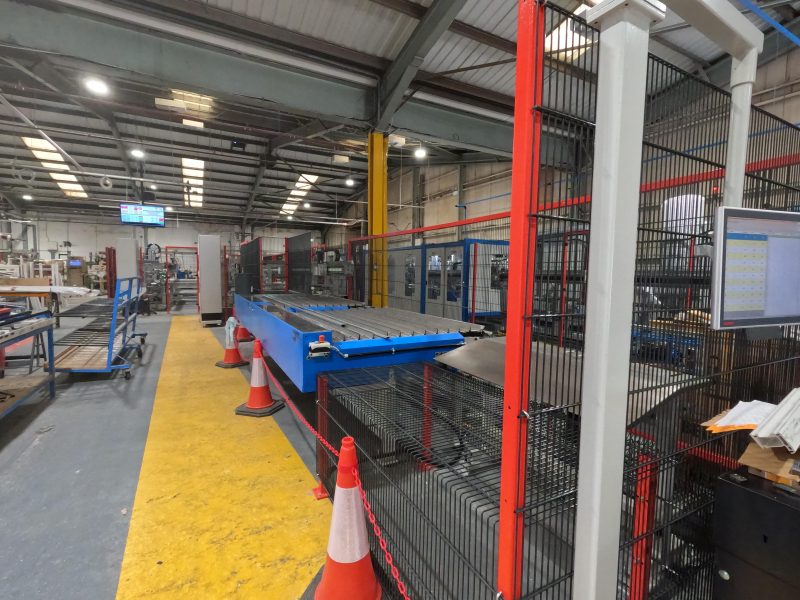 Most notably, in May 2023 we took delivery of a brand new £1.7 million cutting centre for our sash windows factory – our biggest investment to date! This new machine will boost our production capacity, introduce greater levels of standardised quality, and reduce the likelihood of errors. This will allow Quickslide to continue to provide British homeowners with windows they'll love for many years to come. As a business focused on the future, we think and plan as such.
As one of the biggest employers in the Calderdale region, the local community is important to us! We're a family owned and run business, and as such we consider ourselves a 'people-business'. We have been official partners of Brighouse Town men and women's teams since 2016. The club is just 2 miles away and employees and customers are regular attendees. Some employees have even played for the club! Their motto – One Town, One Team – resonates with us as a company. We have a genuine commitment to our employees and the local area, as well as being driven to be better every day.
We're proud to be an award-winning business!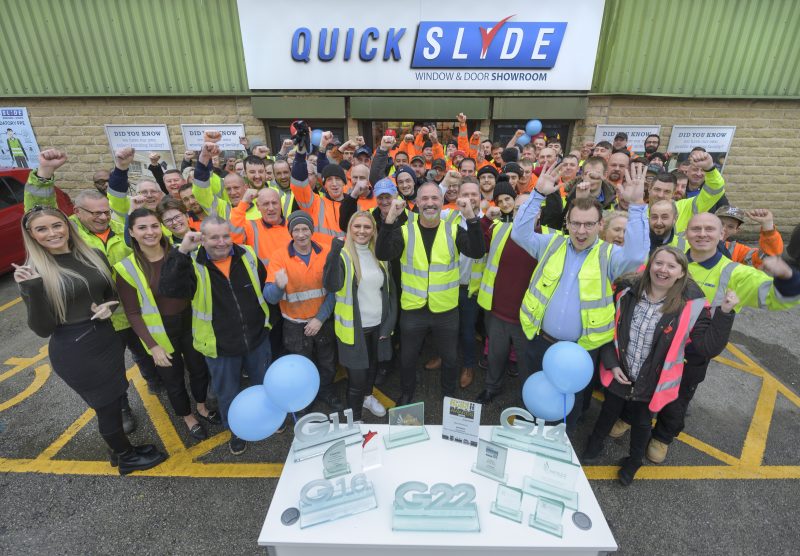 Everyone here at Quickslide has their fingers crossed that we'll once again see success at the Business for Calderdale Awards. Over the past few years, we've been proud to receive awards from a range of sources. From Fabricator of the Year 2022 at November's G Awards to the grand Business of the Year 2019 at the previous Business for Calderdale Awards.
The awards will take place on Wednesday 11th October 2023, and we can't wait to attend. With food, drinks, good company, and the awards ceremony of course, it's sure to be an evening to remember.
As an event to celebrate local companies and their success, we of course know many of the people and businesses attending and wish all the other finalists across all categories the best of luck.
Please note, our news articles are relevant and accurate at the time of release, but as technical developments dictate, and times goes by the information in this article may no longer be applicable. If you have questions, please contact us using our online contact form or call us on 03332 412 240.