Aluminium Profile
Aluminium has become one of the most popular profiles to use for windows and doors. It is no surprise that we offer aluminium casement windows for our customers in Plymouth and the surrounding areas. Its innovative design and advanced manufacturing will help to keep homes insulated and secure throughout the year.
Whether you live in a traditional home or have a new build, aluminium casement windows will add a modern touch to your Plymouth property. We have specifically chosen colours and hardware that works best with this window style to suit any application. You can work with your installers to start designing your new windows.
Thermal Performance
Within the aluminium casement windows is a polyamide thermal break which creates an insulating seal between your property and the outside. This break helps to lower heat transfer and allows the aluminium casement windows to achieve low U-values as low as 1.5W/m2K. Aluminium has many thermal features that help to improve your home's thermal performance.
You can choose to have double glazing as standard within your new aluminium casement windows. There is also an option to upgrade to triple glazed units, in which your new windows can achieve U-values as low as 1.2W/m2K. As you enjoy a warmer home, you can rely less on your heating and save money on your bills.
Product Options
Our Colour Options
Our aluminium casement windows are available in white and grey from stock, with options for bespoke colours on request. Thanks to the unique composition of aluminium, we can even finish the internal side of the window in a different colour to the external one.

Black

Anthracite Grey

White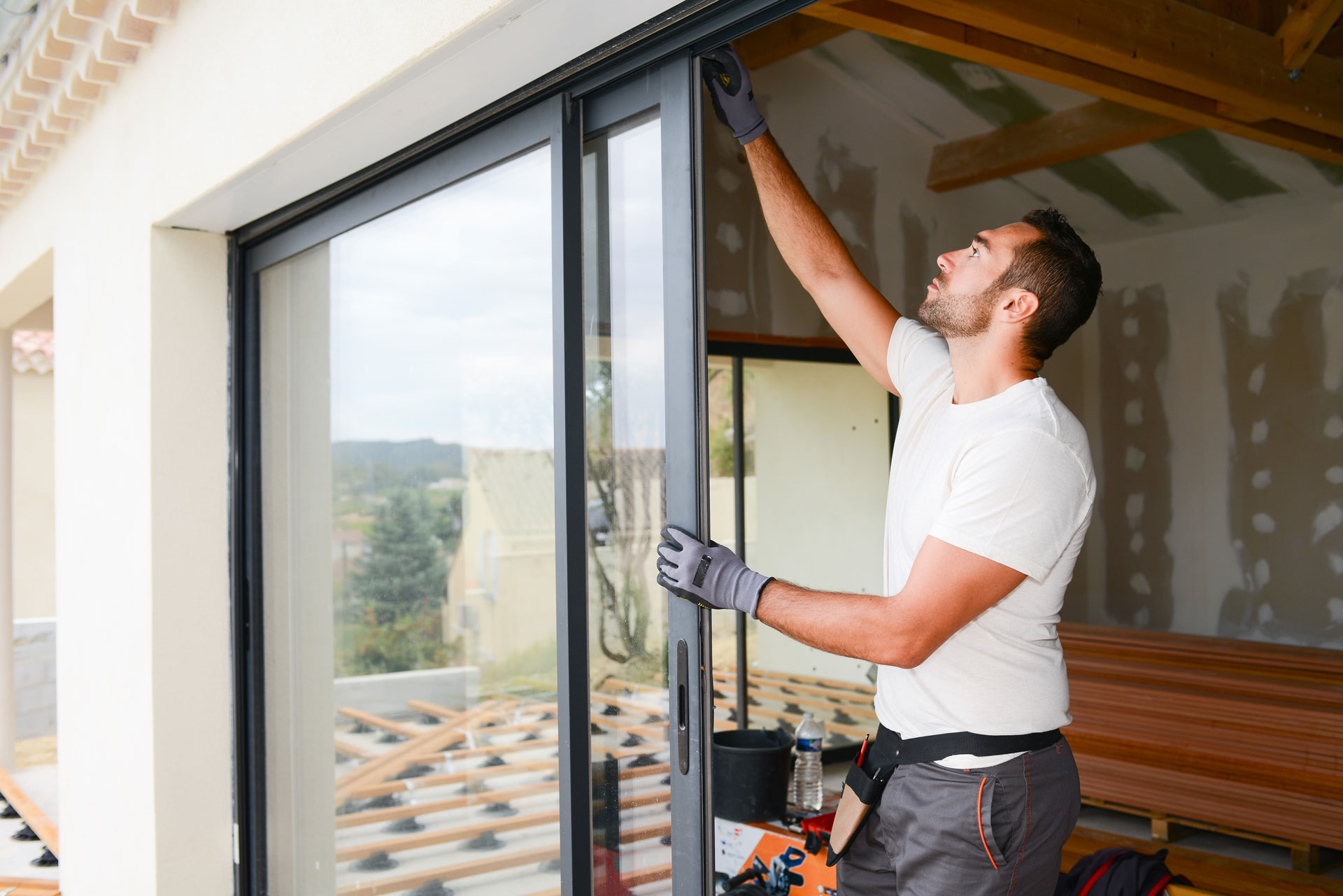 Performance
| Performance | Value |
| --- | --- |
| Best U-Value (Double glazing) | 1.5 W/m²K |
| Best U-Value (Triple glazing) | 1.3 W/m²K |
| Best Energy Rating | B |
| Air Tightness | Class 3 |
| Water Tightness | Class E1050 |
| Wind Load | Class A5 |
| PAS 24 Security Upgrade | Yes |
| Side Hung Max Sizes | W: 800mm | H: 1400 |
| Top Hung Max Sizes: | W: 1400mm | H 1300 |
Ventilation
The system that we use for our aluminium casement windows allows you to appreciate the improved ventilation of your Plymouth home. The high-quality frame makes it easy to open for the homeowner so that they can allow a flow of fresh air. Improved ventilation has many benefits, including a reduced risk of condensation.
Slim Sightlines
Due to the incredible strength of aluminium, we can supply aluminium casement windows with a narrow frame. This means that you can enjoy a wider view of your surroundings and flood your Plymouth home with natural daylight. Throughout the year, you can make your property seem brighter and more spacious.
Sound Insulation
Our aluminium casement windows can also help to improve the sound insulation within your Plymouth home. The robust frame and the glazed units can reduce the amount of external noise that you can hear. You can relax within your property with minimal disruption or noise from your surroundings.
Manufacturing Guarantee
You can benefit from a 10-year manufacturing guarantee with our aluminium casement windows. Our products require little maintenance and boast a long lifespan. If you find that something was to go wrong, please do not hesitate to contact your installer. They will be on their way to your Plymouth home in no time.
Aluminium Casement Window Prices Plymouth
We supply a high-quality range of aluminium casement windows for properties in Plymouth. You can find your local installer today by entering your postcode and getting in touch with them. To make things easier for you, we have also added our featured installers at the bottom of the page. Get started with us today.
Homeowners take pride in their property, and we understand that you may have some questions about our aluminium casement windows. Send us a message through our online contact form, and we will endeavour to get back to you as soon as possible. If you prefer to chat with us directly, please give us a ring on 03332 412 240.
Frequently
Asked
Questions
Find a selection of our most frequently asked questions here. Have something else you need answered? Speak to our team in Brighouse, West Yorkshire today. We're happy to help.
View More FAQs
What are the prices for aluminium casement windows?
An aluminium casement window's price differs depending on the dimensions required and the design. We recommend you use our online window designer, and our team will get back to you with an estimate. You can also use our online contact form or give us a ring on 03332 412 240.
How do I install aluminium casement windows?
Window installation can be a complex process and we want you to have all the right information. If you are an installer, we have excellent installation guides for you to take a look at. If you need an installer for your aluminium casement windows, we can provide you with a list of local stockists.
How are aluminium windows made?
We manufacture our aluminium casement windows with advanced techniques that allow us to supply products that offer fantastic practical benefits.
From the robust aluminium frame to the insulating double glazing, each part of our window is designed for optimal performance. If you want to find out more about our process, get in touch through our online contact form.
Gallery