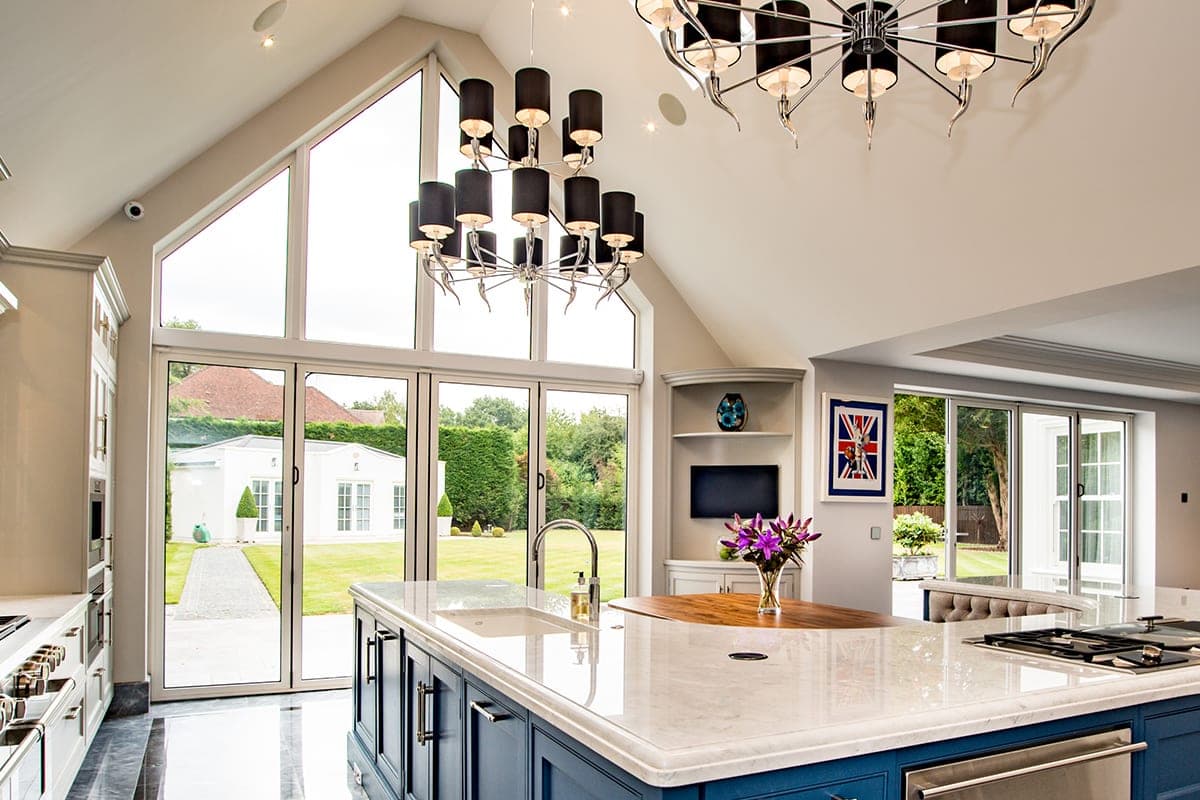 Aluminium Bifold Doors Material
A superb feature of aluminium is its durability. You won't have to constantly maintain these bifold doors. The aluminium materials help produce a structurally sound product that will last you many years. And as the aluminium is so strong, we can stylise the aluminium bifold doors to feature slim frames. Due to the aluminium, these frames are still robust and will easily carry the large sliding and folding units.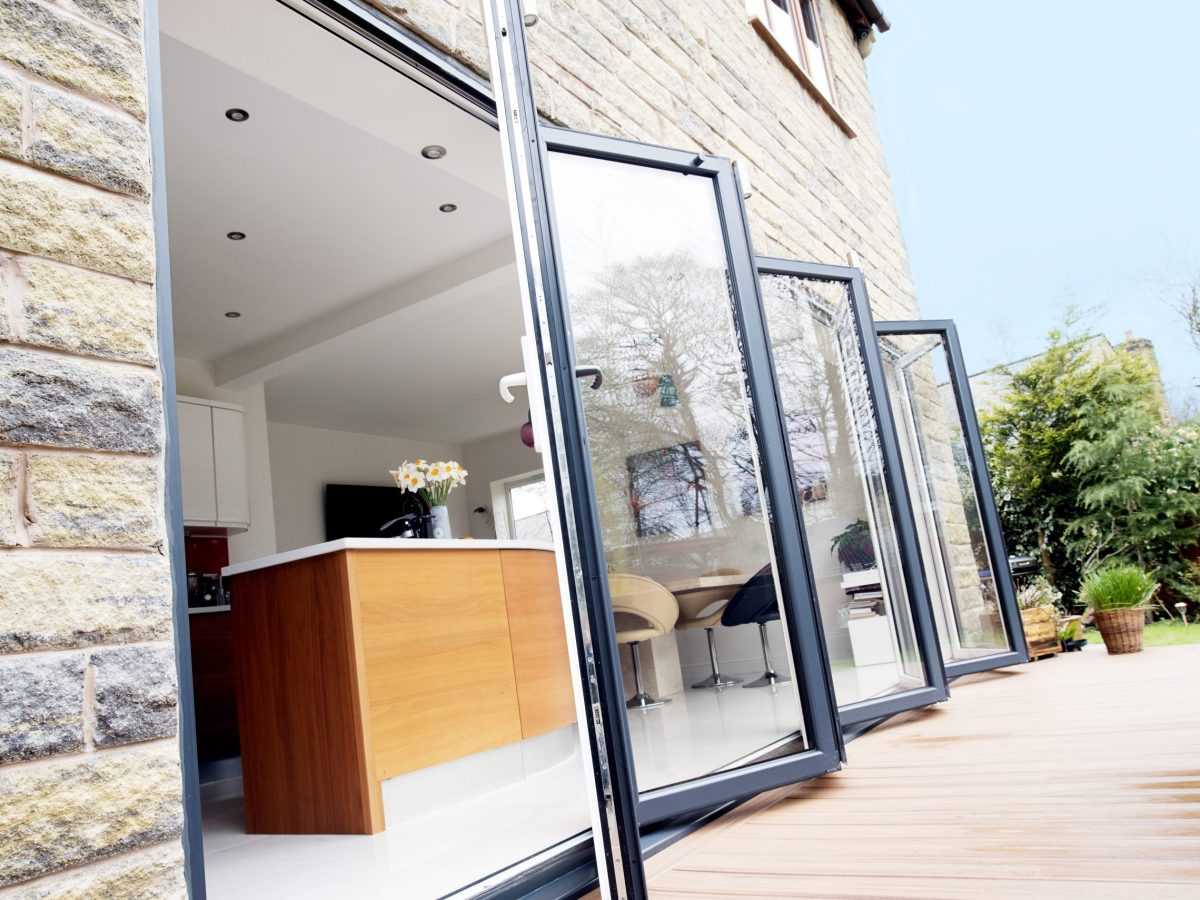 Aluminium Bifold Doors Design
We design our aluminium bifold doors to deliver quality, endurance and style. These unique and versatile doors will be able to enhance any Eastbourne home. Choose your perfect door configurations. Whether you are after 2 panels to 8 panels with square or round edge profiles, you'll be able to find the perfect choice for you. If you want to improve your home find your local installer today using our locator tool.
Product Options
Our Colour Options
Design a stunning look using our variety of colour options. As a standard, our aluminium bifold doors are available in white, grey, and black. If you want a specific colour hue you can choose to upgrade to bespoke colours. You will easily create the aesthetic you are after with our colour options. Additionally, our aluminium bifolding door colours are long-lasting and weatherproof. This means they will maintain a fresh polish for decades.

Black

Anthracite Grey

White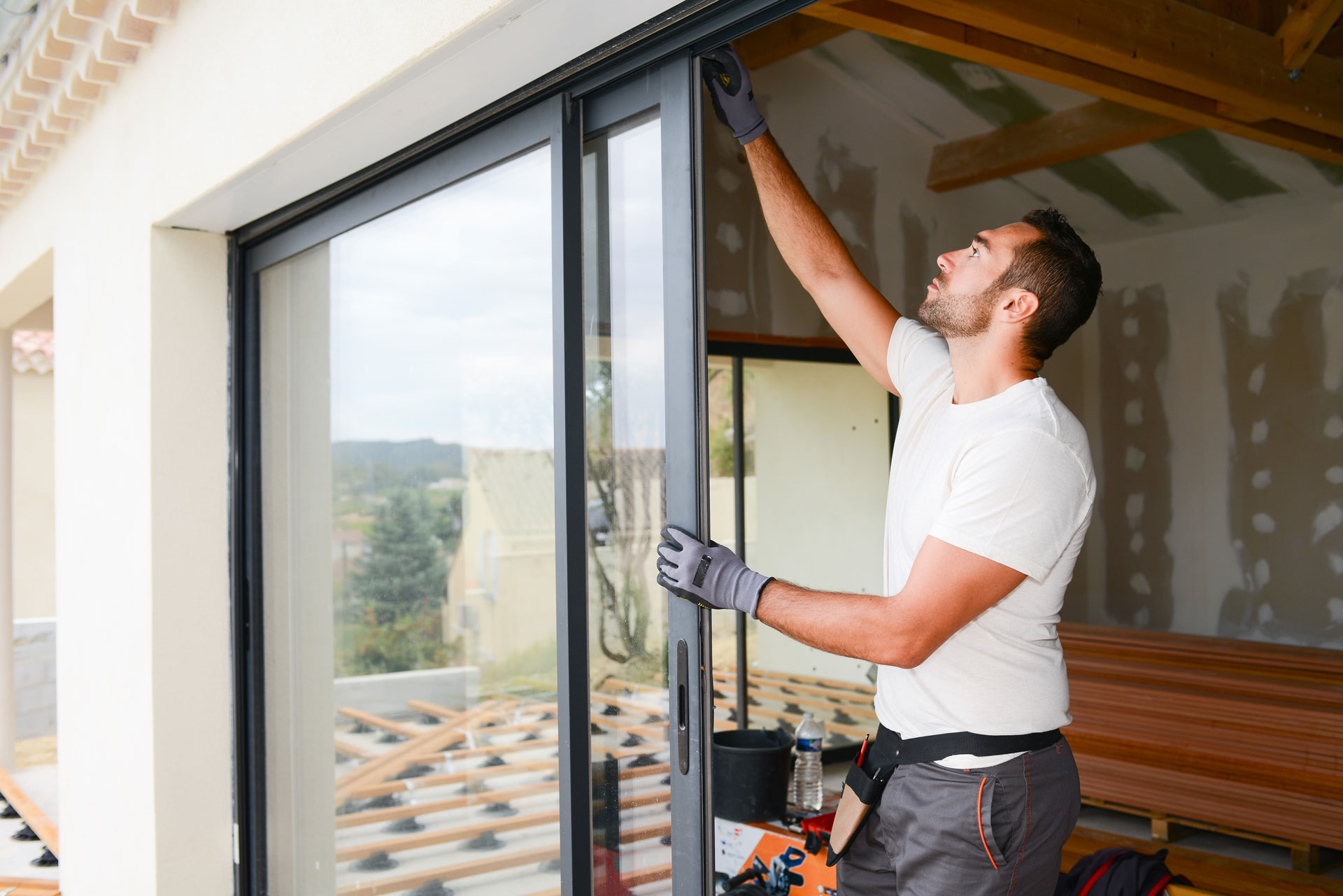 Performance
| Performance | Value |
| --- | --- |
| Best U-Value (Double glazing) | 1.6 W/m²K |
| Best U-Value (Triple glazing) | 1.3 W/m²K |
| Best Energy Rating | C |
| Air Tightness | Class 4 |
| Water Tightness | Class E750 |
| Wind Load | Class A4 |
| PAS 24 Security Upgrade | Yes |
| Min Sizes (Per Panel) | W: 550mm | H: 1200mm |
| Max Sizes (Per Panel) | W: 1200mm | H: 2500mm |
Security
Your Eastbourne property will remain safe and secure with our aluminium bifold doors. They are designed with some of the most effective locking systems available. We provide a comprehensive PAS 24 approved upgrade, including a large range of anti-lift blocks and high security cylinders for true safeguarding. We will always ensure your safety is prioritised with our aluminium bifold doors.
Manufacturing Guarantee
Our aluminium bifold doors come with a 10-year manufacturer's guarantee as with all our products. This helps to assure you that you have made a safe investment with our aluminium bifold doors. You will be able to enjoy years of peace knowing that your bifold door is guaranteed to last you many years.
Weatherproofing
We manufacture the aluminium bifold doors to include rubber seals and draught excluders. This design helps to keep the worst of the British weather out of your home. The aluminium bifold doors have been tested to 75mph wind speed, with no water leaks and minimal air leakage. Your Eastbourne home will be kept safe from the weather with our doors.

Thermal Efficiency
Enjoy having a warm home with our aluminium bifold doors. They utilise the latest thermal technology to provide a barrier between the cold outside and warm inside. And with a triple glazed unit, the doors can achieve U-values as low as 1.4 W/m2K. You will be making an excellent investment in keeping your heating bills down.
Download Resources
You can access our brochures and data sheets relating to our aluminium bifold doors here. We make everything you need to sell accessible, so you can market our products to the best of your ability. Homeowners are also more than welcome to explore our downloadable resources.
Frequently
Asked
Questions
Take a look at our most frequently asked questions. Don't hesitate to get in touch with our friendly team of experts should you have any queries. Our team will be happy to assist you. Call us on 03332 412 240 or use our online contact form.
View More FAQs
Do you offer a low threshold option for aluminium bifold doors?
Yes, we do. These different threshold options include a low threshold and a low threshold with ramps that assist in creating a seamless transition between indoors and outdoors. In addition to the ramps, our thresholds will comply with Part M of the Building Regulation (DV174).
Do you have a standard bi-fold door size?
Unfortunately, We don't have any standard door sizes. Quickslide ensures every bi-fold door is manufactured according to your measurements, as every door opening will vary in size. We will always provide you with aluminium bifold doors which are accurate that will fit seamlessly into your Eastbourne home.
How can I get a price for bifold doors?
Request a price for a set of bifold doors here on the website. If you require a full service including survey and installation, you will be able to enquire a price using one of our stockists. You can use our 'Find an Installer' too for the latter.
Gallery