How to Stop Condensation on Windows
Share this story!
Share this post to any popular social media, email it to a friend or print it off.
---
There are many ways to prevent condensation from appearing on windows. Condensation is defined as the conversion of a gas or vapour into a liquid. When the cold surface of windows comes into contact with moist air, it will leave water droplets onto the glass. By using effective prevention methods, properties can stop the build-up of moisture and mould.
Homeowners can use a variety of ways to stop condensation on windows, including appropriate ventilation and increasing the use of your bathroom and kitchen fan. These simple tricks can really help to prevent condensation from appearing in properties across the UK. Before we tell you our top tricks, here are some of the reasons why you may find condensation on your windows.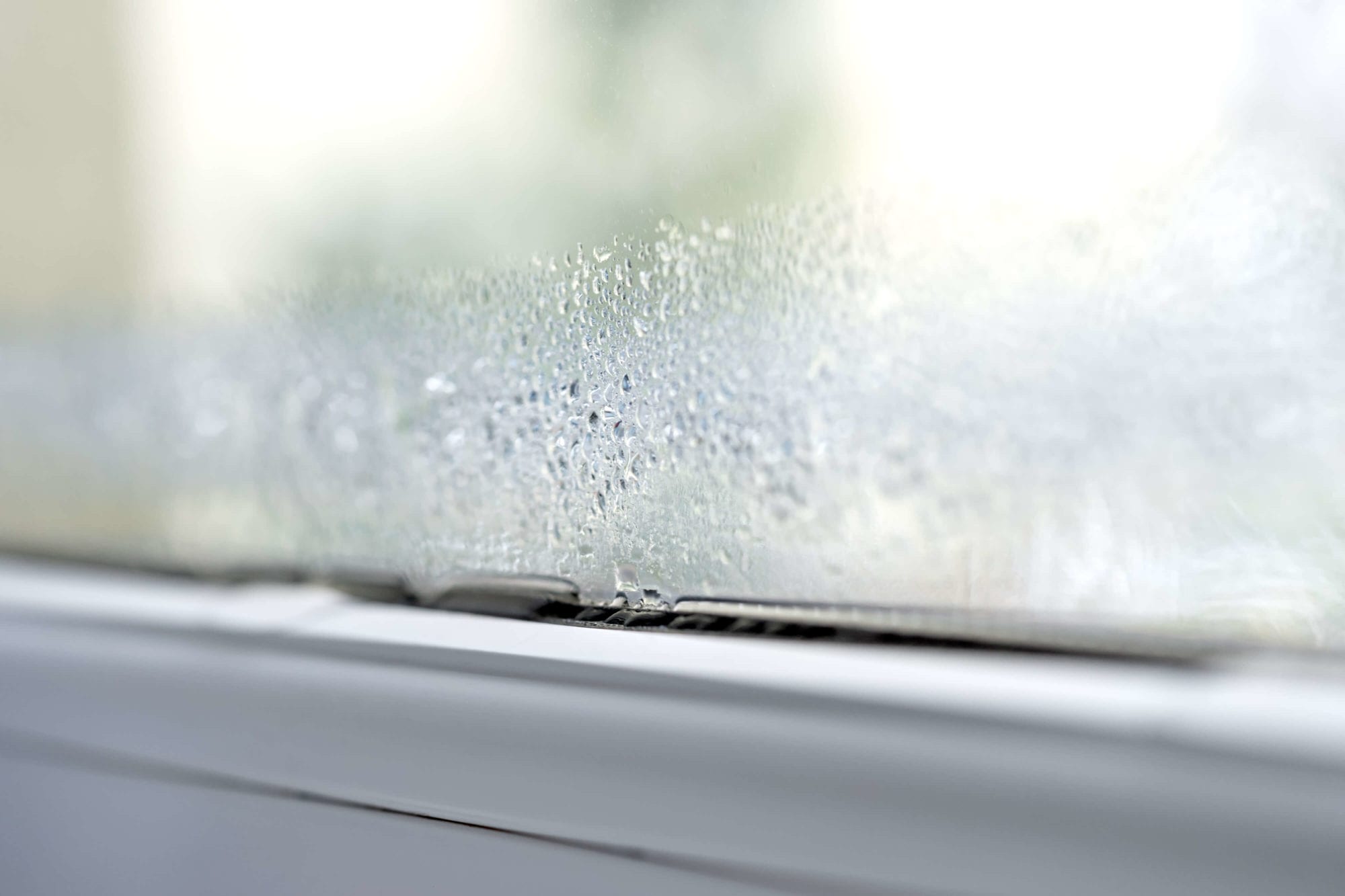 Causes of Condensation
In simple terms, condensation happens when the temperature on one side of the glass is very different from the temperature on the other side of the glass. Condensation is not a manufacturing fault but a reaction caused by differing temperatures between one side of the glass and the other. In the summer, the build-up of humidity can cause the collection of water to appear on the surface in the glass pane. In the winter, naturally, homeowners want to turn the heating on. However, the drastic temperature difference can cause condensation.
Ways to Stop Condensation On Windows
Improve Ventilation
Ventilation is one of the most well-known ways to stop condensation from forming on your windows. In the summer, you can release the warm and moist air outside and lower your property's temperature to an appropriate level. Homeowners can enjoy a flow of clean air and prevent moisture build-up on both their windows and interior walls.
Invest In A Dehumidifier
Buying a dehumidifier is a great way to eliminate condensation on your windows. Homeowners can find products for all budgets, and some even have an automatic feature that will turn off when the tank is full. A dehumidifier can cool down your home, collect water from the air and reduce the build-up of mould caused by condensation.
Bathroom And Kitchen Fans
Despite the noise from these fans, they are there for a reason. Excess steam from showers and cooking can release moisture into the air, which can stick to the windows. As well as opening the windows, you will want to turn on these fans during a shower or when you cook. We advise leaving them on for around 10 minutes after to ensure that it has eliminated the moisture.
Increase Window Temperature
By increasing the temperature of your windows, you are decreasing the difference between the windows and the internal and external space. If you are wondering how to increase the window temperature, it is as easy as buying blinds, curtains or drapes. If you already have one of these, you can utilise them to prevent condensation on your windows.
Move Plants
The majority of homeowners choose to have plants in their home, which is a nice way to add to the décor of their property. Plants, especially near windows, release a lot of moisture into the air, which we know increases the risk of condensation. Changing the location of these plants, can help to reduce condensation on the windows.
Buy A Fan
Whether it is a ceiling fan or a free-standing fan, they don't just keep you cool in the summer; they help circulate the air and reduce the moisture. This is a simple trick that can help reduce the condensation on your windows. If homeowners don't want to buy a ceiling fan, they can find a range of fans in most sizes that will suit any budget.
External Condensation
Condensation arises on the outside of windows when moisture sticks to the first cold surface that it finds. This is actually a good sign that the double glazing is keeping the heat inside and keeping the cold out. If homeowners find that condensation appears on the outside of their windows, there are two ways to reduce it. Naturally, the sun can dry up the moisture, which will eventually evaporate. You can also wipe the windows down with a clean towel which can remove the water droplets that have appeared.
Get New Windows
Sometimes homeowners may find that they cannot control the condensation on their windows and want to invest in new windows. We have a variety of robust and secure uPVC and aluminium windows that boast excellent weather-resistant materials to create a comfortable living space all year round.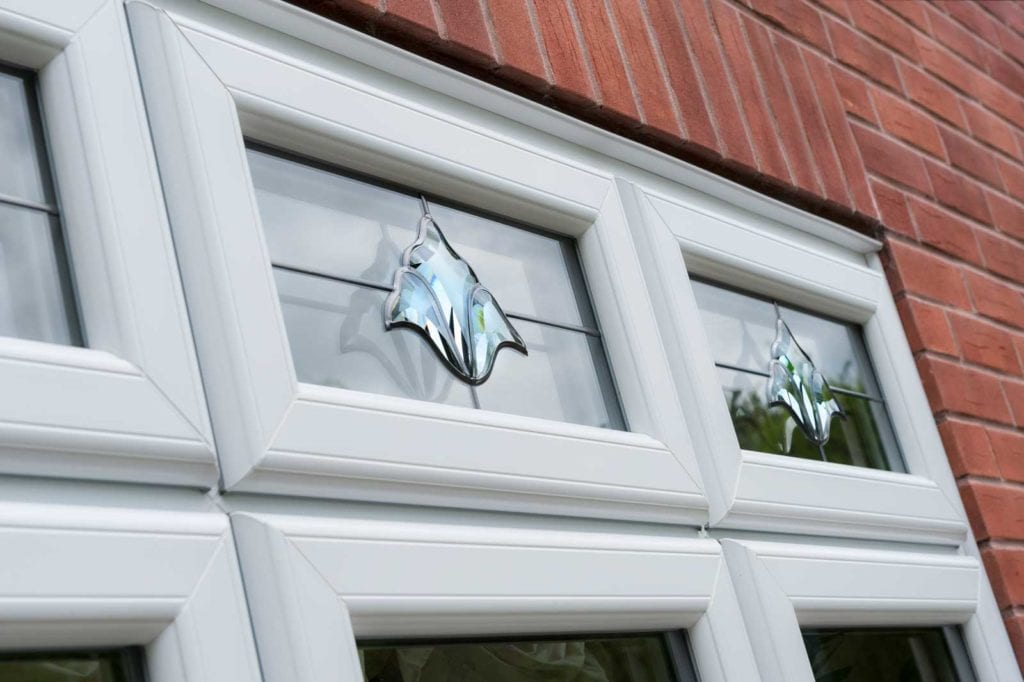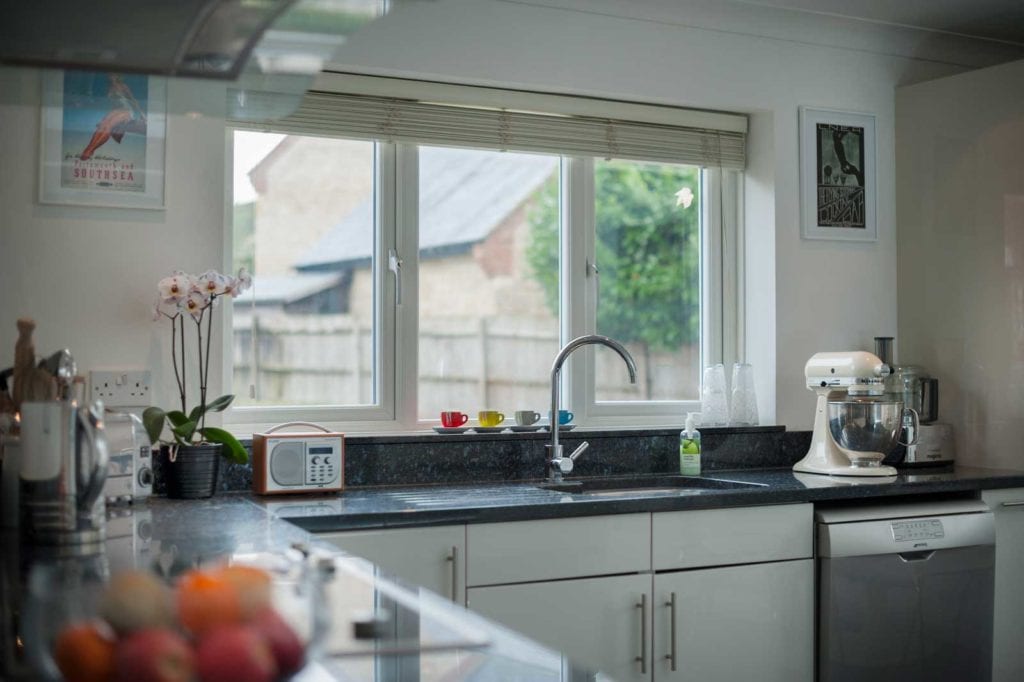 Window Maintenance
Even if there isn't a risk of condensation on windows, homeowners are still encouraged to clean their windows throughout the year. High-quality windows require little maintenance and only require a wipe down with a damp cloth from time to time. There are fantastic cleaning products available to clean windows to keep them shiny.
If you have any questions about the maintenance of windows that we offer, look at our FAQ page, which is filled with detailed information. You can also get in touch with us through our online contact form, and one of our friendly team will get back to you as soon as possible. By looking after your windows, you can help to reduce condensation and enjoy long-term results.
Please note, our news articles are relevant and accurate at the time of release, but as technical developments dictate, and times goes by the information in this article may no longer be applicable. If you have questions, please contact us using our online contact form or call us on 03332 412 240.