Thank you for visiting the FIT Show 2019
Share this story!
Share this post to any popular social media, email it to a friend or print it off.
---
It's our pleasure to say that we can look back on a busy and successful FIT Show 2019! We certainly hope that you enjoyed the show as much as we did. We are particularly pleased with the continued strong interest of the FIT Show visitors in our comprehensive product range and the complete Trade Partner Package that surrounds it. At the FIT Show we showcased the following products: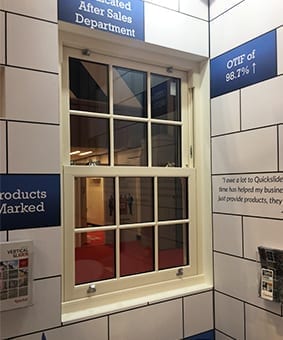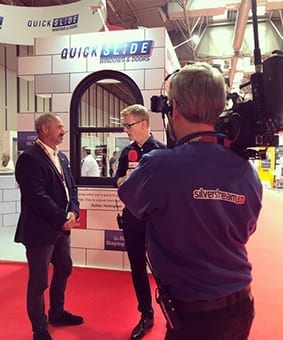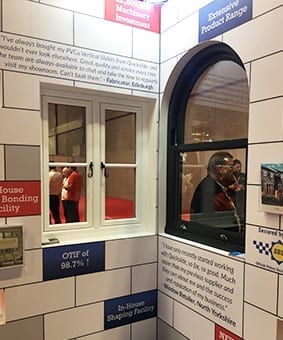 At the awards event we were shortlisted for the 'Most effective use of Social and Digital Media' award, which in this digital age is an achievement we're very proud of. To be shortlisted we had to demonstrate how our online and social media marketing contributes to the overall success of our participation in the FIT Show. Part of our campaign was made up of several videos of our Quickslide family explaining how their area of work can help our Trade Partners build a great business, brick by brick. Explore some of the videos below:
https://www.youtube.com/watch?v=tPev76nD51whttps://www.youtube.com/watch?v=vmytLoBhrk0https://www.youtube.com/watch?v=n37JsvF38gg
To any new Trade Partners that came to see us, we're keen to stay in touch with you to explore how we can assist you in building the right business for you and we'd therefore like to encourage you to join our dynamic family as a valuable Trade Partner.
Often at busy events like the FIT Show you might not get all the information you need and if this is the case, please don't hesitate to request either a visit from our National Sales Manager, Lee Turner or a phone call from one of our dedicated Account Managers.
A huge well done and thank you to the organisers at FIT Show 2019 for providing an outstanding event and from the entire exhibitor team, we would like to say thank you to those who visited us at the show, we thoroughly enjoyed having you as our guest.
Please note, our news articles are relevant and accurate at the time of release, but as technical developments dictate, and times goes by the information in this article may no longer be applicable. If you have questions, please contact us using our online contact form or call us on 03332 412 240.