Here at Quickslide we are constantly striving to provide our customers with the best experience in the industry. As part of our continual development processes we've changed how our Sales Team works to align them better with our customers' areas of business and their specific needs and requirements.
Three key reasons
The driver behind this change boils down to three key reasons:
Quicker Quotes
Your time is valuable. Our new structure means that each team member now has total visibility over the current live projects. Any partner can now pick up and run with your requirement from the moment that you send it through to us.
Technical Support
We've created our close-knit teams to benefit you – by encouraging collaboration internally we can enhance and share our knowledge to best serve you.
Enhanced Service
You deserve the best: fast, friendly service from experts in your field. By growing our teams and exploiting and focusing each individual's expertise we strive to deliver a service that is second to none.
Focusing on Builders & Property Developers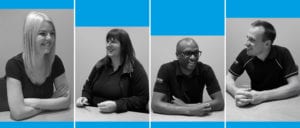 If you're a house builder then our builder team have the
experience and expertise to understand your key
requirements and advise accordingly to ensure your
project is delivered on time and on budget to the
highest quality. Contact the team now on 01484 444 444.
Focusing on Window Companies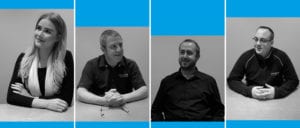 If your focus is selling or installing windows and doors on both a small or large scale – from full house refurbishments to single unit replacement – then our window team is on hand to tick all of the boxes for you. Call the team on 01484 444444 to explore what we can do for you.