Here at Quickslide we offer two different finance options; Countdown Interest Bearing Credit and Interest Bearing Credit. The countdown option allows you to pay back the loan amount within 6 or 12 months without having to pay interest. You also have the option to delay the payment by 6 or 12 months instead (depending on your loan agreement). Unless the full payment has been made within the countdown period, interest will be charged for the full 30 month term. Both our credit options enables you to break down the costs of your new windows and doors and repay over a number of months. If you want to simply spread the cost and start the repayment process after only 1 month of making the purchase the Interest Bearing Credit option may be more ideal for you. Our project experts will be more than happy to help you choose the best possible finance option.
Countdown Interest Bearing Credit (CIBC) Example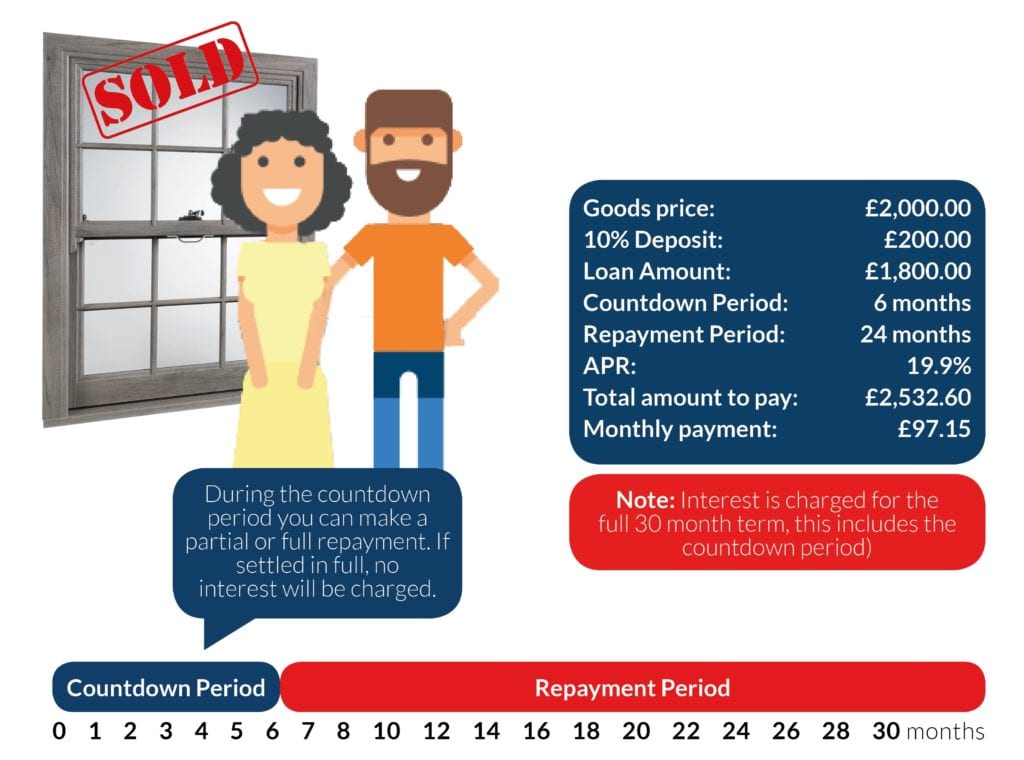 Interest Bearing Credit (IBC) Example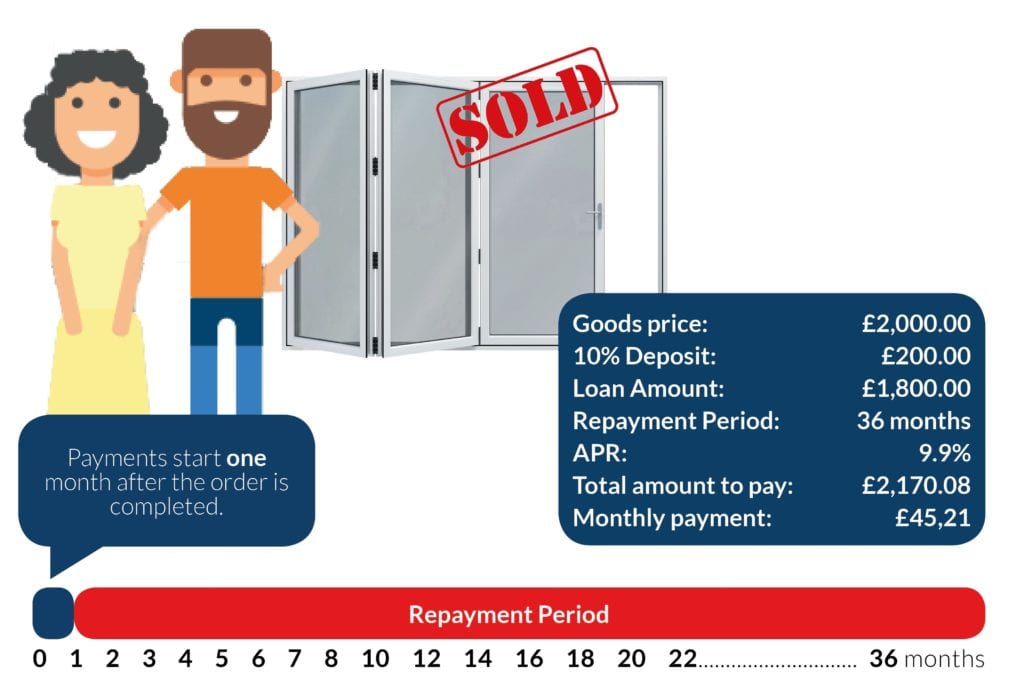 Quickslide Limited, registered address Heaton Estate, Bradford Road, West Yorkshire HD6 4BW (company registered number 05254717) act as a credit broker and not the lender. Credit is provided by Hitachi Personal Finance, a division of Hitachi Capital (UK) PLC authorised and regulated by the Financial Conduct Authority.