Choose sash windows to keep the heat at bay
Share this story!
Share this post to any popular social media, email it to a friend or print it off.
---
As the temperatures in the UK continue to rise, we're all looking for ways to beat the heat. Most of us are running to the shops for fans, stocking up on cold drinks, and wearing airy clothing, but did you know sliding sash windows can act as a form of air conditioning?
Traditional sash windows were designed to draw cooler air in through the bottom sash gap and flush out warm air through the top sash gap, so long as the sashes are positioned in the right way. To make the most of your windows, open each sash equally at the top and the bottom to separate the airflow.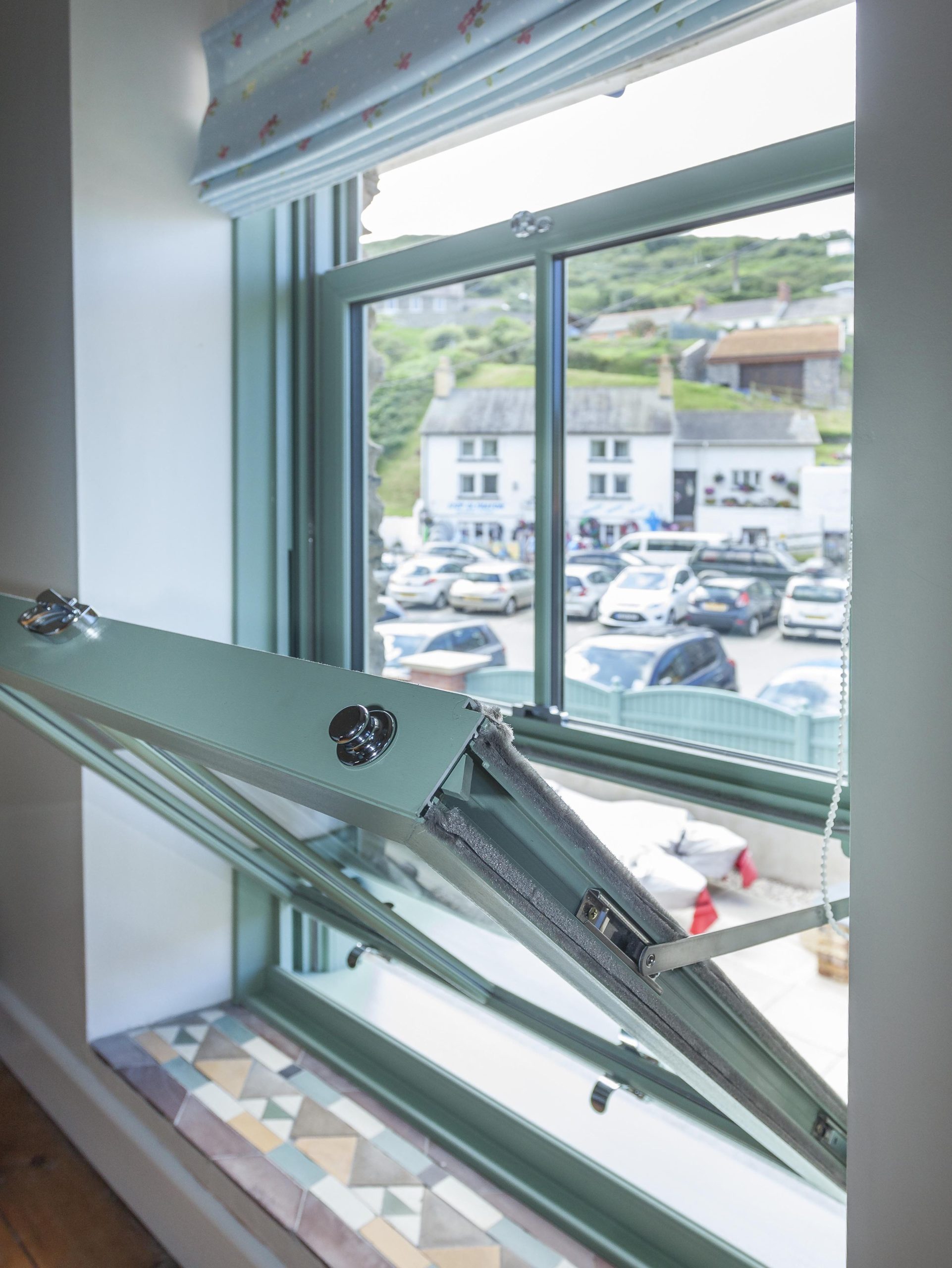 When sliding sash windows first came into fashion in the Georgian era, air conditioning as we know it obviously didn't exist. People relied on their sliding sash windows to effectively ventilate their homes. The design of traditional sash windows was intended to allow optimal airflow into a property and can even improve indoor air quality by circulating fresh air.
For more information, read the full Daily Mail article on the ventilation benefits of traditional Victorian Sash Windows.
While our uPVC sliding sash windows have all the ventilation benefits of traditional heritage windows, they also come with a whole host of modern benefits.
Energy Efficiency
Sliding sash windows are great in summer but equally as good during the colder winter months. As is expected of UK weather, we're sure to see grey skies, wind, rain, and freezing temperatures later this year, and with the help of double glazing our sash windows are excellent at keeping the warmth in.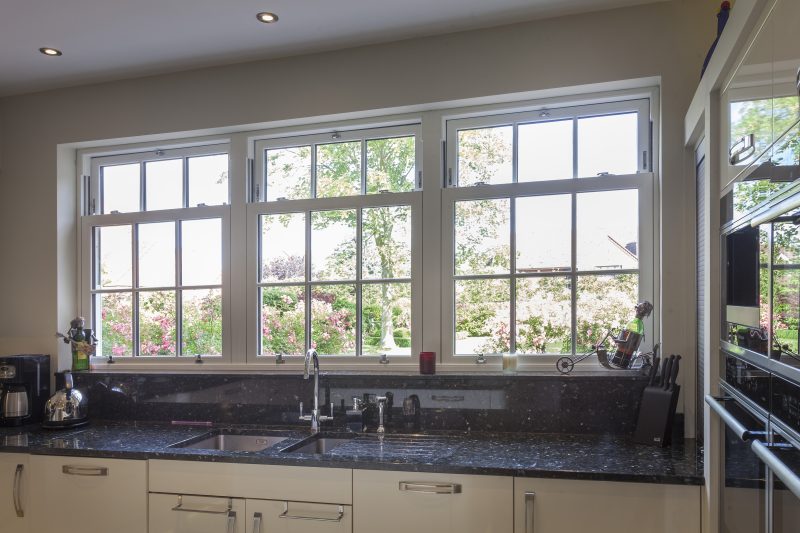 uPVC frames like the ones we use in our sliding sash windows are multi-chambered to add to the robustness as well as help to ensure the temperature differences between the warm inside and cold outside is not felt through the frame. Quickslide's sash windows come with an 'A' energy rating as standard, making them some of the most energy efficient sash windows on the market.
Authentic Sash Window Design
Our traditional sash window range is where style meets substance. When we entered the market, our aim was to create the most authentic, timber look sash windows that combine all the modern benefits of uPVC. That is an ongoing commitment for us, as we are always looking at the best ways to enhance both the style and performance of our sash windows.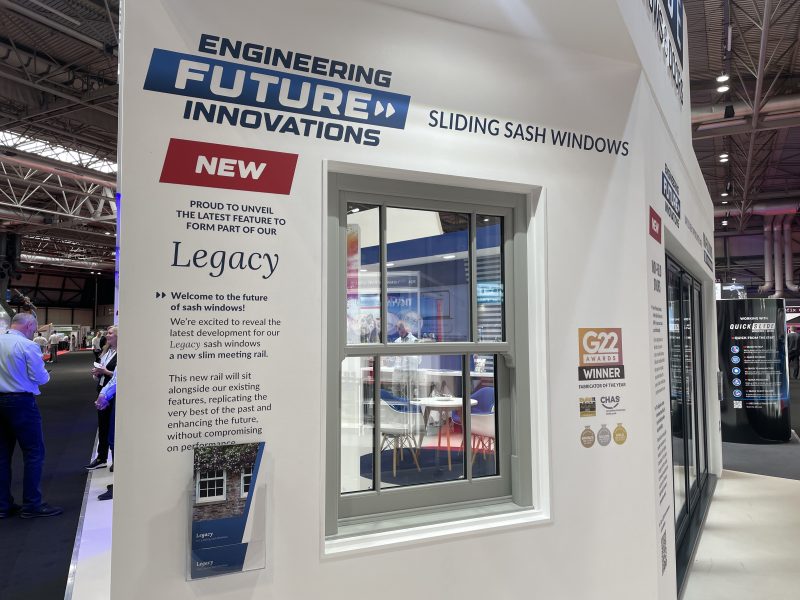 Period detailing such as timber-look mechanical joints, seamless run-through sash horns, an authentic curvy ovolo frame and deep bottom rail make Quickslide's sash window almost indistinguishable from the traditional timber designs on which it is designed. And if that isn't enough, later this year we'll be introducing a new slim meeting rail at just 37mm! With this new slim-line meeting rail it will be even harder to spot the difference between our sash windows and an actual timber sash window. The construction of the meeting rail has been considerably altered so we have been able to condense it down, creating this more desirable, authentic slim rail that is even more faithful to the original timber sash window design.
Extensive Colour Options
Using uPVC for our window frames provides us with great flexibility when it comes to the stunning colours we offer. With 10 finishes, including authentic woodgrains, available from stock and an almost limitless bespoke colour bonding service, we can manufacture sash windows in a whole host of wood effects and bright finishes.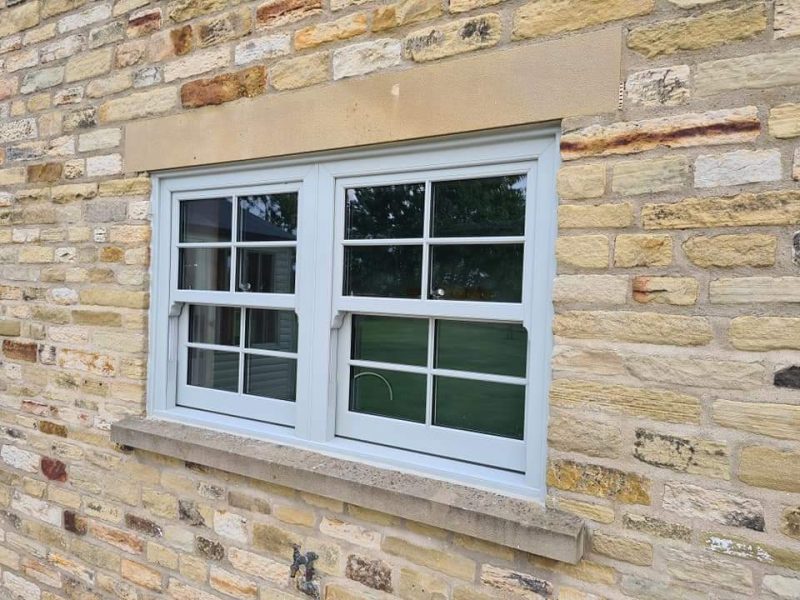 We've also recently introduced dual foiled finishes to our sliding sash windows, providing greater authenticity over the aesthetics of your home. Opt for anthracite grey woodgrain externally and heritage white internally, or agate grey on the outside with a heritage white woodgrain on the inside.
Smart Hardware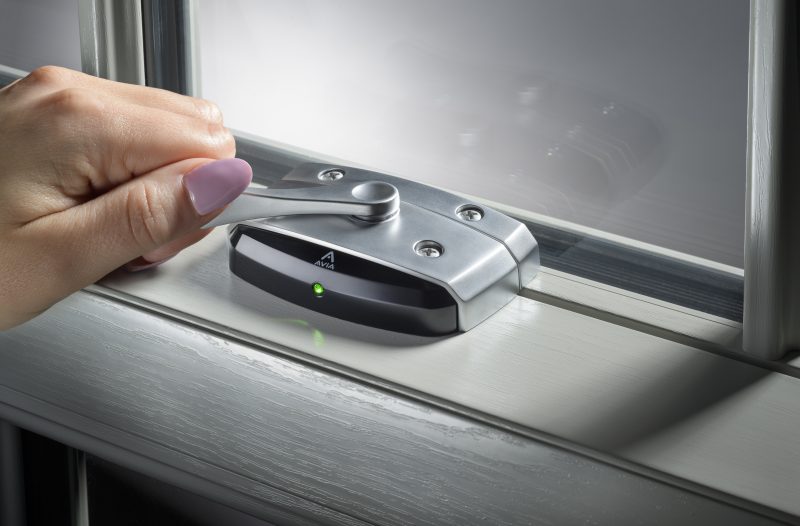 We now offer Avia sash window fasteners for our sliding sash windows, so you can make your home smarter without compromising your heritage aesthetics. Available in five beautiful finishes and an excellent match to our existing hardware, it couldn't be easier to advance your home. With more security features and accreditations than any other smart lock on the market, you can be sure your home is secure.
Please note, our news articles are relevant and accurate at the time of release, but as technical developments dictate, and times goes by the information in this article may no longer be applicable. If you have questions, please contact us using our online contact form or call us on 03332 412 240.