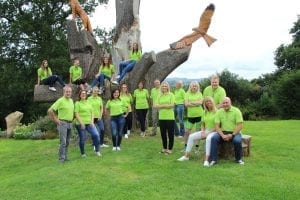 Proud of our Amy Perrin who many clients know is one of our key account managers in her 5th year with Quickslide.
Amy, along with a group of 11 other female window professionals is embarking on a physically and mentally gruelling challenge this week to paddle, abseil and pedal over 200 miles in support of Hope House children's hospice through GM Fundraising.
In order to support Amy we have (along with giving her a week off) pledged to donate £1 for every window and door ordered while she's on her epic journey.
Our clients will too have the opportunity and £1 will be added to every window on our orders which you will clearly see.
Let's support Amy and her fantastic challenge for such a great cause!